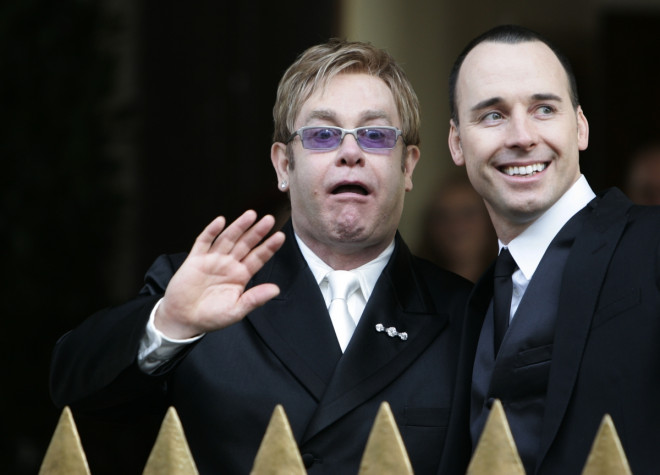 Sir Elton John and his long-term partner David Furnish are ready to say 'I Do' once again in a low key affair with just their children Elijah and Zachary and few other friends.
The legendary singer and his film maker partner will marry in an English registry office in May, the Las Vegas Review Journal reported.
Elton and Furnish are together for more than 20 years and had a civil reunion in 2005 with a big fat wedding reception in their lavish London home with around 650 celebrity guests.
Furnish thinks it's their "duty" to get married after gay marriage became legal in the country. Many gay marriages took place after it was legalised in England and Wales on Saturday.
"Elton and I will marry — as a high-profile couple, we feel it is our duty to do it, to make sure that everyone knows that this is something that many gay men living in this country never dreamed would happen, " Furnish wrote in the Attitude magazine's Love & Marriage special.
Furnish feels their marriage is important because they are committed for life and it can set a perfect example for other gay couples in the UK.
"We don't feel the need to take an extra step legally," Furnish told the Las Vegas Review Journal. "But since we're committed for life, we feel it's really important to take that step, and take advantage of that amazing change in legislation. We all live by example," he added.
Furnish is also hopeful that their children will live a life where everyone is equal. Elton and Furnish have two children from a surrogated mother.
"When Zachary and Elijah are grown up and having children of their own, they will – hopefully – be living in a world where everyone can be equal, when being married isn't about whether you're straight or gay, but simply about being human," the film maker wrote in the Attitude magazine.