Former Burnley manager Brian Laws has praised the ease with which Swansea and Norwich have adapted to life in the Premier League and believes they have set a brilliant example for those Championship sides vying for promotion this season.
Laws was sacked by Burnley in December 2010 after leading the club to relegation following the departure of Owen Coyle to Bolton.
With six games to go in the Championship season, the race for promotion to the Premier League is entering its final phase. Just six points separate Southampton, Reading and West Ham at the top of the table and, with all three having experienced life in the top flight over the years, all three clubs will be wary of what it takes to survive in the season after promotion.
"It has been a very interesting situation, because in the Premier League relegation battle it is generally the teams who have come up who are down there, particularly in the second half of the season," Laws told Yahoo! Sport. "However, Swansea and Norwich have done superbly well and that means that someone else is going to have to fight it out and that there are seasoned Premier League teams who are down at the bottom, which is very unusual.
"You look at the likes of QPR, who are again one of these teams who have come up, who have got money behind them and are pushing hard to stay up. But you have also got Wigan, who see this every season but have got through it."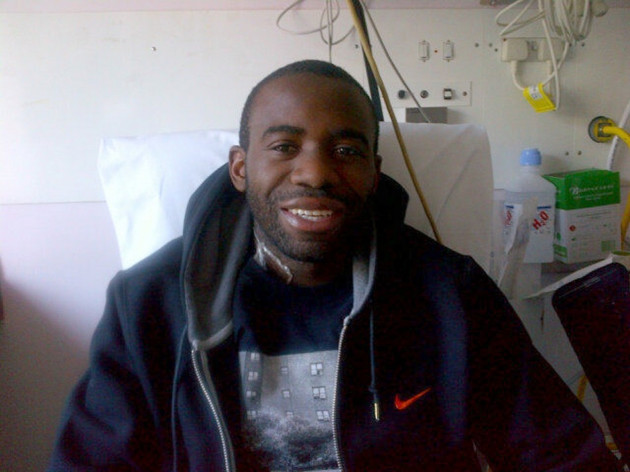 Bolton Wanderers are another side battling against relegation but they have shown signs of improvement in recent games, losing just once in March and Laws suggested that their recent form could prove an unexpected flipside to losing Fabrice Muamba for the rest of the campaign.
"Bolton have [a] seasoned ability to get out of the situation and I think the way that they have become united with the off-field situation with Fabrice Muamba has pulled them all together and they have gone on a bit of a run as well" said Laws. "It has brought them together as a club and the supporters are right behind them so I can see Bolton getting away from it all.
But it is the form of Wolves that Laws is most concerned about. Terry Connor's team slumped to their fifth consecutive defeat at the weekend to leave them six points adrift of 17th with seven games remaining and in need of a miracle to survive.
"The worrying team, for me, is Wolves. There aren't any whipping boys as such. There generally is when teams come up, there is a team that gets absolutely hammered, but there has been nobody this year," added Laws. "It is an exciting one and it will go the wire, I am sure."
For more insight from Brian Laws and other leading managers plus exclusive Barclays Premier League highlights go to www.yahoo.co.uk/sport