Kenyan Graduates Trafficked to Saudi Arabia, UAE, Qatar and Kuwait by Embassy Staff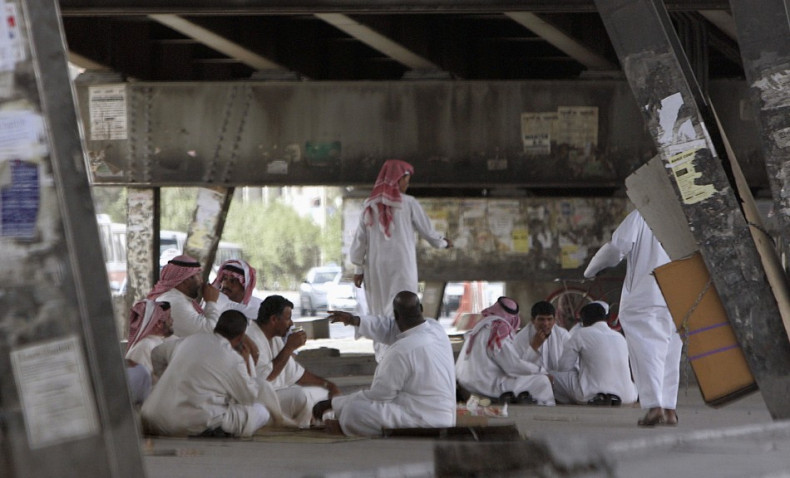 An international human trafficking ring works with employees of some embassies in Kenya to trick unsuspecting Kenyans into forced labour, it has been claimed.
The cartel places advertisements for well-paid but non-existent jobs in United Arab United, Saudi Arabia, Qatar or Kuwait in a local newspaper, the Kenyan Daily Nation said in a special report.
Many of the applicants are unsuspecting university graduates who, after paying travel and visa fees, move to the new country to find that they have been employed not in the jobs they were promised but as domestic workers and labourers, the report said. Many of them are unable to get back to Kenya.
The Kenyan ministry of foreign affairs warned foreign employers that they should inform it and the ministry of labour of vacancies in their countries before seeking applications from Kenyans. Kenyans planning to work abroad should have their contract seen and approved by the ministry of labour, a spokesperson said.
The move comes as foreign minister Moses Wetang'ula told parliament that some staff at the Saudi Arabia embassy in Kenya were working with companies or agents that were not licensed and trafficked Kenyans into forcedlabour.
"That problem actually involves a criminal network. We have engaged the Saudi ambassador in Kenya and he has advised us that there are some members of staff at the embassy who work in cahoots with those crooked recruitment agents," Wetang'ula told parliament.
"The ministry is also trying to deal with this situation with other countries where we have many Kenyans working, particularly in the Middle East. The minister for labour recently signed an agreement with the government of the United Arab Emirates to regulate the working conditions of our nationals working there," he continued.
Wetang'ula's comments came as MPs were discussing the case of a Kenyan woman found ill and disorientated on the streets of Riyadh without papers. The woman, Tashrifa Mohamed, was taken to the Kenyan embassy by Saudi police.
"She was critically ill, very weak, dehydrated and suffering from what looked like a mental disorder. The medical report the police presented when they brought her to the mission indicated that they had taken her to a mental hospital in Riyadh, where she received treatment and was discharged the same day", Wetang'ula' explained.
The case attracted attention after it emerged that the woman needed psychiatric treatment but could not be treated as an in-patient in a mental hospital because "she was a runaway worker and they could not treat her without various details from her employer", according to the minister.
Human trafficking remains one of the most important security problems on the African continent.
In its June 2011 report on trafficking in Kenya, the UNHCR said: "Kenyan men, women, and children voluntarily migrate to other East African nations, Europe, and the Middle East - particularly Saudi Arabia - in search of employment, where they are trafficked into domestic servitude, massage parlours and brothels, and forced manual labour, including in the construction industry"
The Ugandan government launched a probe last month into a Ugandan security company accused of forcing 147 Ugandan women into domestic slavery in Iraq in 2009.