Arsene Wenger has dropped the strongest hint yet that his future may remain at Arsenal after stating he will be managing next season. The Frenchman has come under fire after the 5-1 Champions League thrashing by Bayern Munich which has intensified speculation his 21-year association with the north London club could be coming to an end.
Speaking to German TV station ZDF before the game at the Allianz Arena, Wenger admitted a decision over whether to extend his association with the Gunners would be made in either March or April. The 67-year-old has confirmed those claims but has dismissed any suggestion he has been unsettled by the criticism following the humiliating loss in Munich.
Former Arsenal players including Ian Wright, Lee Dixon and Paul Merson were among those to call for Wenger to call time on his tenure at The Emirates Stadium. While Wenger remains coy over his future, he has indicated for the first time that he will remain in the game regardless of the outcome of discussions over a new deal.
"I am used to it," he told reporters, according to Sky Sports, ahead of the FA Cup trip to non-league Sutton United. "I am here for 20 years. In life, it is important to do what is right. I am in a public job and I must accept that. Everybody can have an opinion. If I said March, April, it is because I didn't know. I do not want to comment [on his future]. My future is not important, the team is and Arsenal Football Club.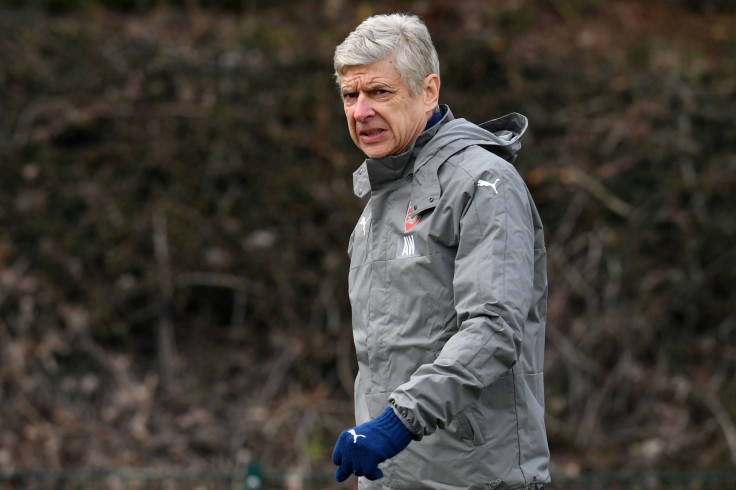 "We have to focus on real problems, the way we play football and not my future. No matter what happens, I will manage next season. Whether it is here or not, that is for sure. I hate defeat, I hate to lose games. I have a big responsibility at this club. It is difficult to take but I have the strength and experience."
Atletico Madrid's Diego Simeone and Juventus boss Massimiliano Allegri have both been linked with moves to Arsenal, who last won the Premier League title in 2004 and are over a decade removed from their only Champions League final appearance in 2006. Wenger wants the club to be in "safe hands" in the future, but fell short to confirming whether he would be part of it.
"It is important for the club to make the right decision for the future," he added. "I did not work here for 20 years not to care. I had many opportunities to go somewhere else but I care for this club and its future. It is important to be in safe hands.
As long as you don't win everything, there is always something wrong. You have to accept that. In the last 20 clubs in Europe, only three clubs have played every season in the Champions League – Arsenal, Bayern Munich and Real Madrid. If everything is not perfect, not everything is wrong."