AVB Facing Striker Crisis
Andre Villas-Boas faces a striker crisis at Tottenham Hotspur with the news that Emmanuel Adebayor will play for Togo in the Africa Nations Cup, leaving the club with one recognised forward during a potentially crucial period of the season.
Following discussions with Togo president Faure Gnassingbe, following a gun attack on the Togo team prior to the tournament in 2010 in Angola, Adebayor is satisfied over the team's security in South Africa.
However, despite being publically cleared to play in the tournament by Villas-Boas, which could see him miss five matches of the season, Adebayor admits there has been some friction between himself and his manager.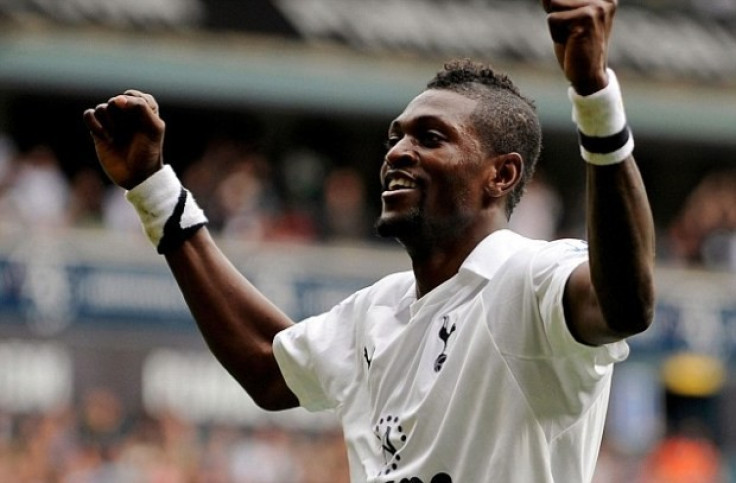 "That is what he said to the press, but not what he said to me," Adebayor said of Villas-Boas' public blessing.
"There is a difference between what you say to the press and what you say in private."
"I have met the head of state on two occasions," he added. "We talked, I told him what was wrong with Togolese football.
"He must, at all costs, find solutions. We discussed it and he guaranteed that he will take charge of everything.
"In 2010 I wanted to go to the African Nations Cup to win and you saw all that happened, how that turned out. I hope this time will be better for me, for my team-mates, for all of Togo."
Adebayor will be available for the trip to Queens Park Rangers this weekend prior to travelling to South Africa, meaning he'll definitely miss the visit of Manchester United, the FA Cup fourth round tie against either Leeds United or Birmingham City and the away game at Norwich City.
His involvement against West Bromwich Albion and Newcastle United in February is dictated by which stage Togo are eliminated from the competition. Should they reach the final, the earliest the 28 year old could resume the season with Spurs would be against Lyon in the Europa League last 32 on 14 Feburary.
Villas-Boas could be left with only one recognised striker in Jermain Defoe for as many as five matches of the season which will affect Tottenham's attempts to qualify for the Champions League and progress in the FA Cup, a trophy they haven't won since 1991.
Harry Kane could be recalled from his season long loan at Norwich in the absence of Adebayor, while the club have been linked with signing Brazilian striker and Olympic silver medallist Leandro Damiao.
© Copyright IBTimes 2023. All rights reserved.