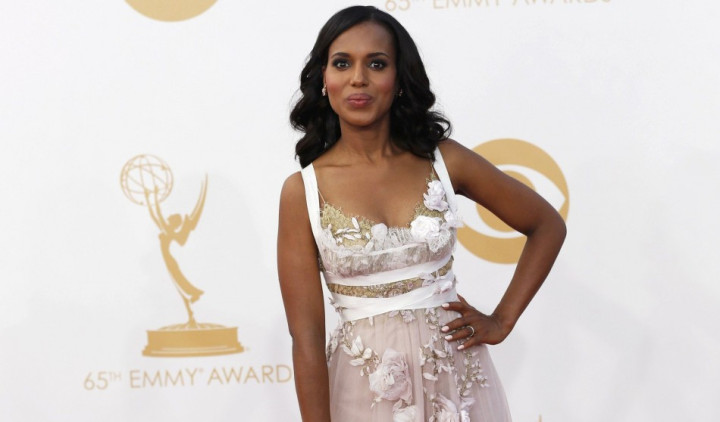 Glamour and beauty ruled the red carpet at 65th Primetime Emmy Awards yet once again as the television actresses arrived in the best of their ensembles to attend the event.
The Emmy Awards 2013 was held on 22 September in Los Angeles. The award gala saw a plethora of flowing gowns on the red carpet with actresses Anna Gunn, Ariel Winter, Carrie Underwood, Kerry Washington and Vera Farmiga in the lead.
Washington from ABC's series Scandal stole the show in her blush gown adorned with floral motifs. Her dress was from the Marchesa runway show that happened in early September.
"This was their final look, and the moment I saw it I asked them to send it to me," Kerry Washington told CTV News.
A&E's series Bates Motel actress Vera Farmiga and Carrie Underwood from ABC's series Nashville opted for dark coloured, voluminous gowns clinched at the waist.
Breaking Bad star Anna Gunn, who won an Emmy for supporting actress, turned heads with her pink and black ensemble. Gun wore a pink satin gown with black laced bodice.
A lot of television personalities, including model Heidi Klum, turned up in mermaid gowns, silhouetting their figure. The others included Singer and actress Jewel, Malin Akerman, and Sofia Vergara from ABC's series Modern Family.
Television personality Julianne Hough's sheer gown did all the talking for her at Emmy Awards 2013, whereas, Nashville series' actress Connie Britton's velvet gown gave her regal outlook.
Scroll down to view some of the best dresses on the red carpet.