Emmy nominations: controversy as new faces and surprising contenders dominate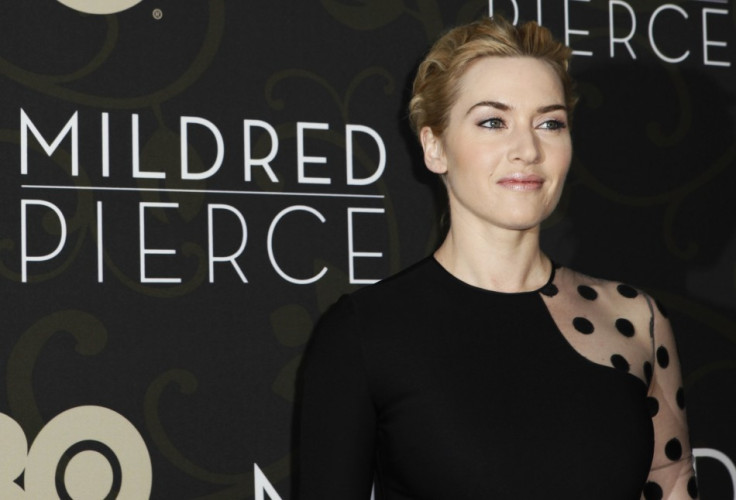 Two new HBO dramas, "Boardwalk Empire" and "Game of Thrones," will challenge AMC's three-time winner "Mad Men" for the title of best drama in the 63rd annual Primetime Emmy Awards this year.
The nominations, announced on Thursday by the Academy of Television Arts & Sciences, also placed the outgoing DirecTV/NBC show "Friday Night Lights" into contention for the drama award for the first time, alongside Showtime's "Dexter" and "The Good Wife" on CBS.
Once again, HBO hammered the competition, with a field-leading 21 nominations for the miniseries Mildred Pierce, including one for Kate Winslet, 18 nominations for Boardwalk Empire, 11 nominations for the Wall Street biopic Too Big to Fail and nine nominations for the docudrama Cinéma Vérité, a dramatized recreation of the making of PBS's landmark docureality series An American Family. In total, HBO scored a dizzying 72 nominations for those five programs alone.
Terence Winter, the creator and executive producer of "Boardwalk Empire,"refused to make predictions on the show's chances, instead, saying in an interview "I am just thrilled to be able to amortize my tuxedo for yet another year."
This year among the nominees are Julianna Margulies of "The Good Wife," Connie Britton of "Friday Night Lights," Elisabeth Moss of "Mad Men".
Surprisingly, five of the 12 nominated dramas and comedies are first timer contender. Mireille Enos, Michelle Forbes, Louis C.K., Laura Linney, Idris Elba, Zach Galifianakis, Steve Buscemi, Timothy Olyphant, Margo Martindale, Kelly Macdonald, Jeremy Davies and Peter Dinklage are just a few of the faces being recognized with an Emmy nomination for the first time, or for the first time in these particular roles.
Also, the murder mystery The Killing, filmed in Vancouver, landed nods in four high-profile categories: writing, for Toronto's Veena Sud; directing, for indie filmmaker Patty Jenkins; and lead actress for Enos and supporting actress for Michelle Forbes.
"The work itself is the goal," Ms. Enos said on Thursday from a movie set in London, "but when you get a part as rich as Sarah, there is the thought at the back of your mind that this is a part that could potentially bring you to the Emmys, and that's an exciting possibility, so to see that happen is really thrilling."
Two and a Half Men, a favourite with Emmy voters in past years, only boast a nomination for Jon Cryer as supporting comedy actor and in the best comedy category, the three-year-old CBS sitcom "The Big Bang Theory" was nominated for the first time, representing a major victory for its producer, Chuck Lorre, as well as for its studio, Warner Brothers, which campaigned aggressively for the nod. "Big Bang" will challenge last year's winner, ABC's "Modern Family," as well as Fox's "Glee" and three NBC sitcoms, "The Office," "30 Rock" and "Parks and Recreation."
Jim Parsons and Johnny Galecki of "Big Bang" were each nominated for lead actor in a comedy series, joining Steve Carell of "The Office," who has been nominated every full year since the show had its debut in 2005 but has never won; this is his last year on the show. Also nominated in that category was Louis C. K. of FX's "Louie," who said in an interview, "I'd love to be able to say that I'm just a pure artist and that awards are meaningless, but getting the nomination is cool."
In the category for lead actress in a comedy series, last year's winner, Edie Falco of Showtime's "Nurse Jackie," was joined by, among others, a presenter of the nominations, Melissa McCarthy of CBS's "Mike & Molly," a first-year sitcom.
Meanwhile, each of the parents on "Modern Family" was nominated as a supporting actor or actress, which brings the total of nominees for the show to six.
After being dropped by the History Channel and avoided by other networks until finding a home on the tiny ReelzChannel, the controversial miniseries "The Kennedys" got its revenge on Thursday in the form of 10 Emmy nominations, including one for outstanding miniseries or movie, and nods for actors Greg Kinnear, Barry Pepper and Tom Wilkinson.
"I was surprised," said Joel Surnow, the executive producer of the eight-hour program. "I frankly didn't think we'd be recognized for lots of reasons, none of them having to do with the quality of the show."
Also, Matt LeBlanc, a three-time nominee for NBC's "Friends," was celebrating his nomination in the best actor in a comedy category for his performance in "Episodes," a Showtime series that casts him as an exaggerated, self-centred version of himself. Asked if he was getting tired of the kudos, Mr LeBlanc responded: "Uh, no. If I remember the experience correctly, getting nominated and winning are two very different things."
© Copyright IBTimes 2023. All rights reserved.