US President Barack Obama surprised his Vice President, Joe Biden, on Thursday (12 January) by awarding him the Presidential Medal of Freedom during a farewell ceremony at the White House.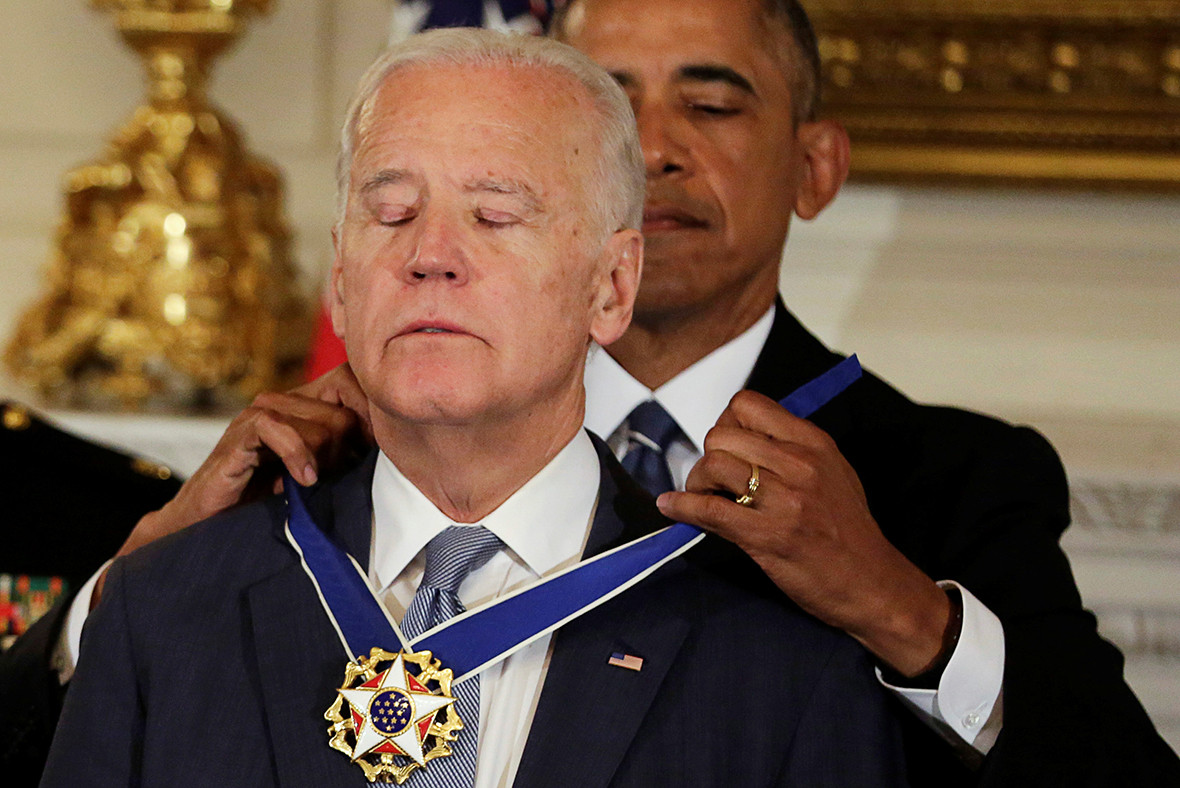 Describing the Vice President and longtime Delaware senator as a "the best vice president America has ever had" Barack Obama presented Biden with the Medal of Freedom, which is the highest award a president can present to a civilian. It is also the only time Obama has gave the honour "with distinction."
"This honour is not only well beyond what I deserve, but it's a reflection of the extent and generosity of your spirit. I don't deserve this, but I know it came from the president's heart," Biden said, after receiving the prestigious award. "Mr. President, you know as long as there is breath in me, I will be there for you. My whole family will be. And I know. I know it is reciprocal. And I want to I want to thank you all so very, very, very much." he continued.
The Democratic President is preparing to leave the White House on 20 January, after eight years in office, and will be replaced by Republican Donald Trump. IBTimesUK takes a look back at some of Barack Obama's best moments with Vice President Joe Biden: