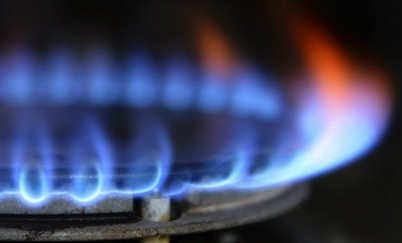 After months of struggling to escape from Ed Miliband's energy bills trap the government finally announced a deal with the power firms that should see household costs increasing by £50 less than originally planned.
Environment secretary Ed Davey faced a rough ride in the Commons as he confirmed what the government has been promising for days, that so-called green levies are to be switched from energy bills to general taxation.
At the same time, the companies confirmed they would do their bit and limit rises by the £50 promised as part of the agreement with the government - a move instantly branded by Miliband as a "cosy deal" that would cost the Big Six firms nothing.
In fact, they are likely to be delighted that the responsibility for collecting money for green measures has been removed from them and handed to the Treasury instead - a policy many had already been advocating.
And that will only give power to Miliband's claim that, far from standing up to the energy companies, the government has caved in and given them what they want.
Ministers have been on the back foot ever since he announced in September that an incoming Labour government would freeze energy bills until 2017, and they have been desperately looking for a means of shutting down the issue.
But the immediate reaction to Davey's statement suggests that might be a forlorn hope. Labour's Caroline Flint forced him to confirm that customers' bills would still rise and claimed there was not a single measure in his statement that would cost the companies.
And that is the big problem for the government. Labour's promise of a 20-month freeze is simple and would have an effect that consumers would see and feel. The government's policy, on the other hand, amounts to telling people they will not be quite as badly off as they would have been - not such an easy sell.
The final judgment, then, will come from households as they determine whether they feel any better off as a result even though their bills will still increase by an average of £70.
What is potentially worse for the government is that the winter weather is about to bite hard, with snow and plummeting temperatures predicted for the coming weeks.
There are bound to be deaths amongst the elderly and vulnerable this winter because there always are. But if any of them are put down to individuals' reluctance to turn up their heating for fear of the cost, or making the choice between heating or eating, it could prove hugely damaging for the government.
There are already real worries about the ability of over-stretched hospital accident and emergency departments to cope during any sustained bout of cold weather, which could contribute to a winter crisis for the government
Chancellor George Osborne is expected to address that in his autumn statement this week and it is possible he may attempt to do more to help vulnerable groups through the winter.
But, for the moment, there is little sign that the latest announcement has done much to neutralise a powerful political issue which continues to buffet the government.