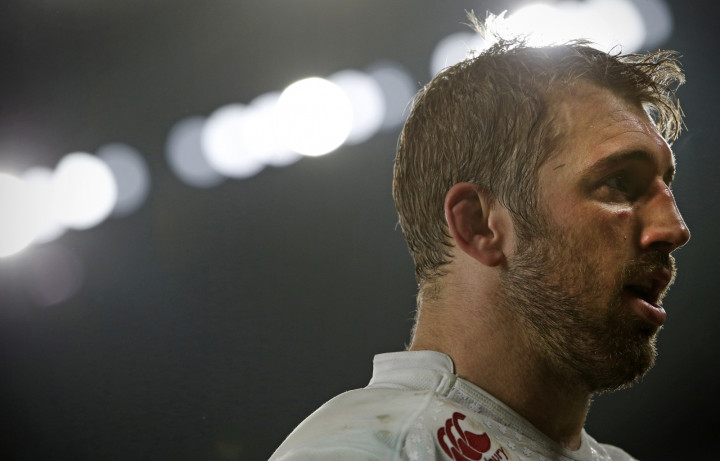 England captain Chris Robshaw says his side have proven they can react positively in adversity ahead of next year's World Cup during the QBE international series but warns there is plenty of room for improvement.
Following defeats to New Zealand and South Africa, Stuart Lancaster's team claimed wins over Samoa and Australia to end their autumn campaign on a winning note ahead of the Six Nations which begins against Wales in Cardiff.
The championship will represent England's final competitive matches before the World Cup and after four games where the performances of the hosts of the showcase tournament next year wavered, Robshaw wants standards to grow.
Speaking after the 26-17 win over Australia, the England open side said: "If we had lost today and we'd lost three games out of four it would have been tough to take especially being at home and with everything that is happening next year.
"We know it's not all smelling of roses and we've got things to work on and there are improvements still to be made.
""I think we are [ahead of where we were at the start of the autumn]. We all know we didn't start well.
"In the last couple of weeks we have probably simplified things a little bit and I think that showed with the way we played. It wasn't as smooth as we would have liked.
"We feel we got back to where we need to be but it's all about going up another gear.
"It's great that we've been through it [two defeats] because you know how [the players are] going to react; they're not going to crumble. They're going to stand up, they're going to trainer smarter, train in the right way.
"They'll find way of winning but when you get to a World Cup you can't afford to lose one or two games because then you are watching everyone else on TV. We're pleased with how we've solved things."
After Wales' first win over a southern hemisphere nation for six years, Ireland's victories over the Springboks and the Wallabies and Scotland's encouraging display in defeat to the All Blacks, the Six Nations promises to be as competitive as ever come next year.
The championship starts with England's return to the Millennium Stadium for the fist time since the harrowing 30-3 defeat in 2013 which saw the title go the way of Wales.
"When we go into the Six Nations, everyone is putting their hand up and it's probably going to be the most exciting championship for a while," the Harlequins man added. "All the teams are competing with each other and we're looking forward to it."