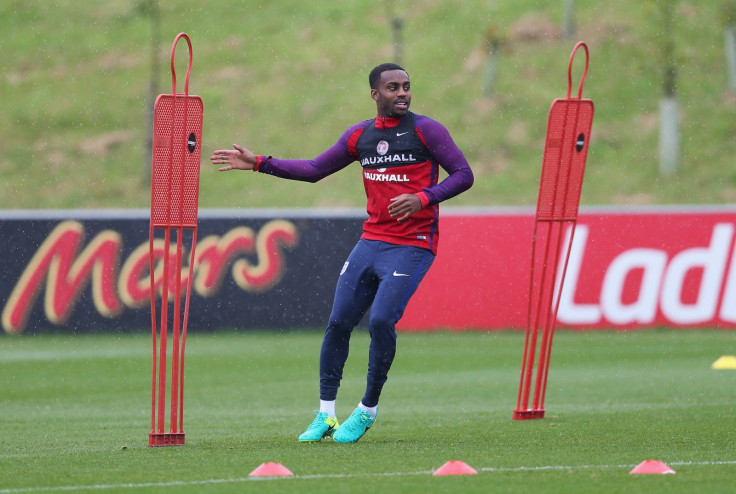 England left-back Danny Rose has admitted Alan Shearer was right to call the national team a "laughing stock" in light of Sam Allardyce's departure after just one game in charge. The 26-year-old Tottenham Hotspur star has conceded the Three Lions are embarrassed by their recent on- and off-field troubles.
Allardyce, 61, left the England role after a meagre 67 days in charge of the team following a newspaper sting. Now, Rose has revealed he cannot disagree with Shearer, who claimed England have reached an all-time low after the latest controversy.
"I didn't think England could stoop any lower from what happened in the summer at the Euros," Shearer told BBC Sport. "Now here we are, a laughing stock of world football."
Rose said he cannot disagree with the former England captain's bleak assessment of the situation. "It's hard to say, but I agree a bit," the Tottenham defender admitted, according to the BBC. "I don't want to say it's a mess, but it's not nice for English football."
Despite working with Allardyce for just one match, Rose revealed he contacted the former West Ham United manager shortly after he lost his job. "He was brilliant when he was there," Rose explained. "He was such a good laugh, really approachable and he allowed us to play as well."
But Rose said it is now the responsibility of the players and the next full-time England manager – whoever that may be – to lift the spirits of the country, starting with their next World Cup qualifier against Malta on Saturday (8 October).
"I hope the next England manager will be one for the long term and help us to improve a bit in tournaments," the Tottenham defender shared. "Everyone – the players, the manager and all the staff – we've got to take it on ourselves to try to lift the opinion of English football over the next few games."
Gareth Southgate has been handed the managerial role on an interim basis and is thought to be among the contenders to take the job on full-time. The former England centre-back will be in charge for their next four World Cup qualifiers for Russia 2018.