The 20th anniversary of the appointment of Arsene Wenger at Arsenal has been accompanied by tales of how the Frenchman has helped reinvent both the North London club and English football. Wenger was a complete unknown to British media when he arrived at Highbury, yet he boldly transformed the club from dull grinders into one of the most entertaining teams the top flight has ever seen.
Similarly, although to less widespread acclaim, when Ralf Rangnick arrived at New York Red Bulls the Major League Soccer outfit were a directionless bunch of misfits devoid of an identity. The newly appointed sporting director quickly implemented a philosophy - 'Ralfball' - which had been successful at Red Bull Salzburg and RB Leipzig. Though it wasn't aesthetically pretty it allowed the community to engage with a team who had lacked a unique selling point.
Any coach worth his or her salt arrives at a new team with certain ideas. The speed in which they transfer them to the club and country in question is reflected by their subsequent success, and – in the vortex of shame that is modern football – their longevity too.
The current England side is in such a state of disarray that any new coach – be that Wenger, Rangnick or another – would seek to lend character to a team flailing from numerous failures at major international tournaments under Roy Hodgson, as well as the unceremonious departure of Sam Allardyce. Or so they would hope.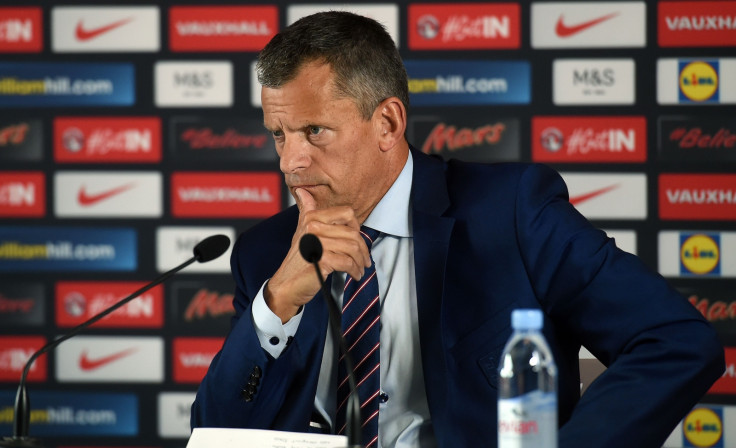 The FA want the England team to be without definition no more. Enforcing the England DNA is the new flavour of the month. Chief executive Martin Glenn and technical director Dan Ashworth will have it no other way, a policy – though bold and ambitious – that surely ostracises anyone aspiring to fill one of the highest profile coaching positions on the planet.
The DNA states that with the ball England must "dominate possession intelligently" and in transition should "sense changing moments in the game". It's written likes a 'Complete Idiot's Guide to Football Coaching'. For a ideology that is meant to promote fluidity, it is perversely rigid, making it a near impossibility for any coach to impose their own concepts. There is nothing inherently wrong with outlining such a strategy – anyone who has watched England over the last half a century would tell you that – but conversely it must be tinged with realism and flexibility.
The backdrop to the England DNA will be the £105m St George's Park at Burton-Upon-Tent, a site the FA demands will be the home to all national teams at any cost – perhaps to ensure it doesn't gather dust as an increasingly prominent white elephant on the mantelpiece of English football. Situated over 130 miles from the £798m Wembley Stadium (another investment the governing body is stubbornly trying to justify), it is a baffling stipulation. Why an international team should have parameters that a club side would reject outright makes little sense.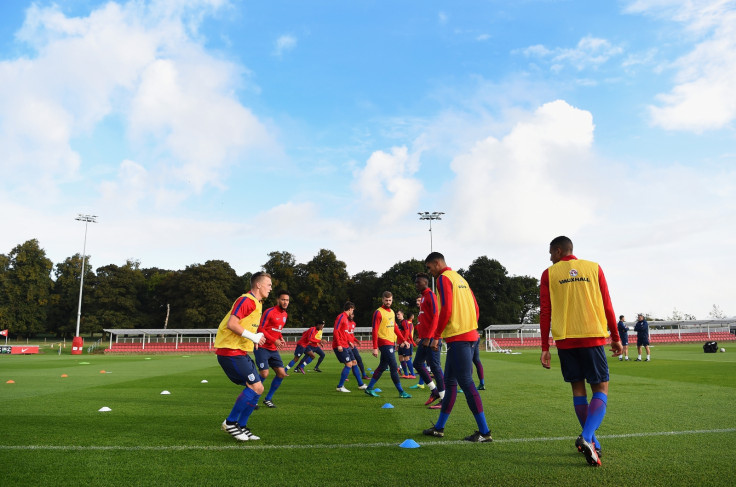 Unless the FA U-turns on building a gene pool for the England team – which seems distinctly unlikely – then it rules out any coach possessing even an inch of gravitas, or sets them on a collision course with the new incumbent. The job requirements read 'no backbone, no creative tendencies and an acceptance of egotistical behaviour'. Roll up, roll up.
The initial signs were that Allardyce was ready to conform. But unless The FA wish to appoint an Eddie Howe or Alan Pardew – who are woefully undprepared for the rigours of international football – the list of genuine contenders for the role is shrinking. The perhaps grim reality is that sitting right under their nose is a tailor-made candidate in the form of caretaker boss Gareth Southgate.
Having been deeply embedded in the setup since his appointment as Under-21 boss in 2013, the former Aston Villa and Middlesbrough captain needs no convincing that England's way of playing must be methodical and deliberate. Though his tangible success is wafer-thin he remains a student of the game and a shrewd thinker. Unlike many of the English-born candidates, spells on the periphery of the senior team and exposure to several members of it means he has at least tasted the summit of the international game.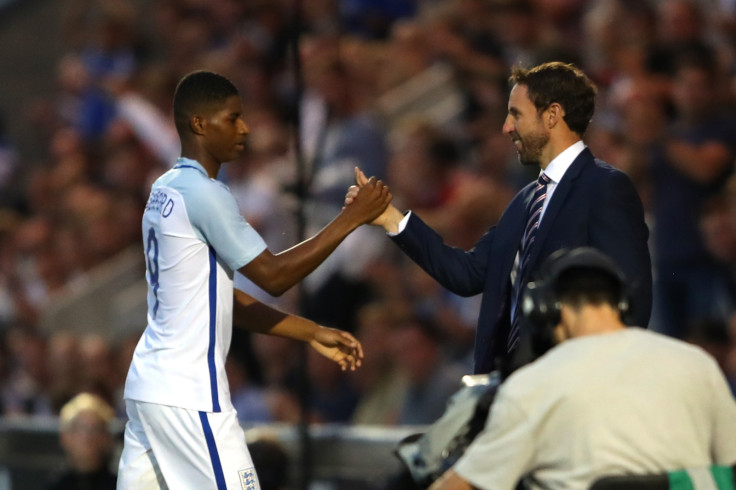 Even the most staunch Southgate supporter cannot claim he is the best qualified manager available. However, as England have experienced across half a century of ineptitude, in much the same way players cannot be shoe-horned into systems managers can also not have modes of playing imposed upon them. The FA's failed policies and ideas are stacking up, so their next appointment must be aligned to their key principals.
There is something apt about the search to replace an uncontrollable Allardyce leading the FA to seek a mere hand-puppet. However, it is a necessity to ensure that another fruitless investment with empty words doesn't face an early grave.