After a summer of Test cricket that delivered some memorable highs and some sobering lows, England signed off their red-ball cricket on home soil with a feeble effort at The Oval, where Pakistan levelled the four-match series 2-2.
In truth, the overarching result was a fair reflection of the series, in which Alastair Cook's side sandwiched two impressive performances in between some brainless dross.
The lingering perception is that, on home soil and against an ageing batting line-up playing in alien conditions, England ought to have reversed their defeat to Pakistan in the Middle East late last year. As it was, the Test series served to underline England's obvious strengths and their long-standing weaknesses with the bat. Here, IBTimes UK looks at how each of the England players performed.
Alastair Cook - 7/10
Against Pakistan's much-hyped seam bowling attack, Cook was a reassuring presence at the top of the order, scoring his runs at 60 and with an eye-catching strike rate of 67. However, he loses a mark for opting to bat first on a green-looking wicket and under grey skies at The Oval.
Alex Hales - 3/10
After seemingly making strides against Sri Lanka earlier this summer, Hales regressed quite markedly in the space of four Tests. The Nottinghamshire right-hander has not yet scored a century in Test cricket and his position is certain to come under scrutiny ahead of the winter tour to India.
Joe Root - 8/10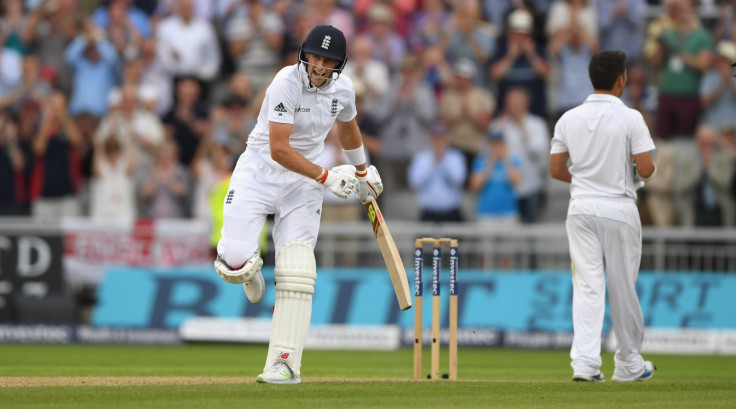 England's beacon of hope with the bat delivered, for the most part, on his pre-series hype, with the undoubted highlight being his brilliant, match-shaping innings of 254 at Old Trafford. The one slight gripe would be that Root – who averaged 73 in the series – was guilty of giving his wicket away too often.
James Vince - 1/10
The Hampshire batsman's Test career started in modest fashion and has got progressively worse. Vince is more style over substance at this stage of his career and with a series batting average lower than that of Steven Finn, it would be a scandal if he was picked in the next Test squad. To make matters worse, he was a liability in the slip cordon, also.
Gary Ballance - 3/10
One thing Ballance is not is style over substance. His crab-like technique is not to every England fan's palate, which made his meagre returns against Pakistan all the more difficult to digest. Is one score over 50 and an average of less than 30 enough to retain his place? We'll soon find out...
Ben Stokes - 6/10
The Durham all-rounder's influence extends far beyond his bare statistics – which do not yet reflect his incredible talent – and England badly missed his combative, win-at-all-costs approach after he injured himself in the first Test.
Jonny Bairstow - 8/10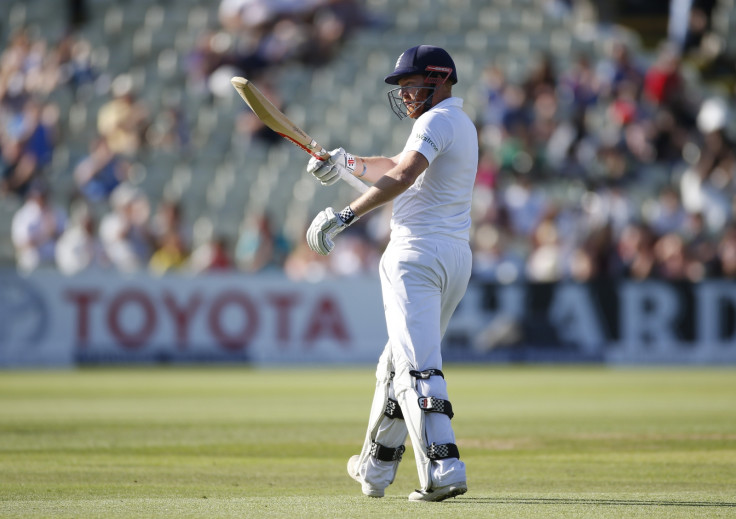 After an inauspicious start in the Test arena, Bairstow has emerged as a key cog in the England wheel, especially with the bat. The proud Yorkshireman provides England with an Adam Gilchirst-like impetus lower down the order, while his skills behind the stumps are slowly improving, too.
Moeen Ali - 6/10
The big question hanging over English cricket: what to do about Ali? The batsman-turned-off-spinner merits a place in the side on the strength of his batting alone (he averaged 63 in the series), yet he was treated with contempt when he had the ball in his hand. It was another solid series for Ali and yet the spinner issue is somehow no closer to being resolved.
Chris Woakes - 8/10
It's been a breakthrough summer for the Warwickshire man, who finally appears to have found his confidence at international level. Woakes was consistently England's quickest bowler and his batting put the likes of Hales and Vince to shame.
Stuart Broad - 7/10
A solid but unusually unspectacular series for the blue-eyed boy of English cricket. Broad, 30, appeared to be having issues with his wrist position through the series and yet still took his wickets at an average of 28. There were none of his customary match-winning spells, however.
Jake Ball - 5/10
One wicket for 88 on his debut at Lord's might not suggest it, but Ball bowled impressively at the Home of Cricket and is certainly worthy of another go in the Test arena. He was forced to watch the final three Tests from the sidelines, but his time will come again.
Steven Finn - 4/10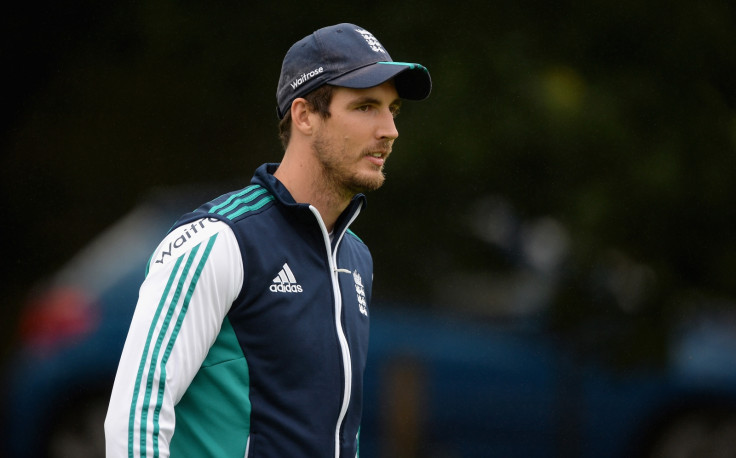 For seemingly the umpteenth time in his career, Finn finds himself at a crossroads. The Middlesex seamer still does not appear to know what type of bowler he wishes to become and his scrambled state of mind reflected in another disappointing series.
James Anderson - 7/10
The record-breaking swinger was omitted from the first Test squad because of injury, but returned to somewhere near his best in England's back-to-back wins at Old Trafford and Edgbaston. Even at 34, there appear to be no obvious signs of Anderson losing his sparkle anytime soon.