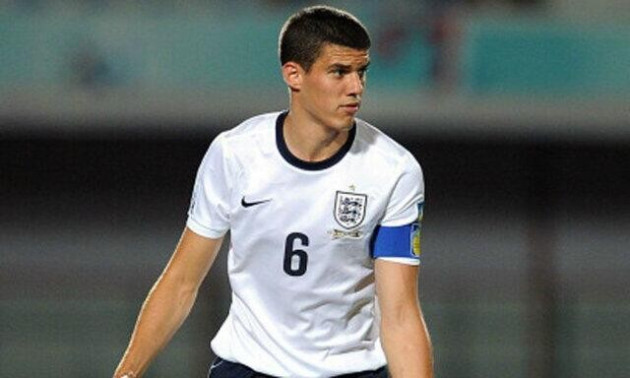 England have crashed out of an international tournament at the first hurdle once again, after the Under-20s were knocked out of the World Cup in Turkey.
Peter Taylor's side, having drawn their first two group matches, lost their third and final game 2-0 to Egypt - meaning England's age-group sides have played six matches in major tournaments this summer without winning a single one.
The Under-20s' elimination comes just over three weeks after Stuart Pearce's Under-21s were eliminated from their European Championships in Israel, having lost every game.
Taylor's side went into the Egypt match knowing that they needed only a draw to ensure qualification from the group stage, following earlier draws against Iraq and Chile.
Although England's performance was patchy, they created several good chances and rarely looked like conceding to their unheralded opponents.
However, Egypt gradually found a foothold in the match and punished their opponents' profligacy with late goals from Trezeguet and Hassan Ahmed.
Many will be surprised at England's exit, since the squad contained a number of highly rated players including Liverpool's Conor Coady, Everton's Ross Barkley and Manchester United's Larnell Cole. However, Taylor was philosophical in defeat, telling the BBC, "I thought we would win tonight to be honest, because I thought we were improving as a team.
"I think we're very disappointed tonight because they didn't do as well, but the experience of playing in the U20 World Cup will have been fantastic for everybody."
Success a decade away?
The result is likely to increase the clamour for an injection of fresh ideas in the England set-up, with many calling for the appointed of fresh, more sophisticated coaches.
Followng the dismissal of Pearce for England's failure at the Under 21 championships, a number of high-profile coaches have been touted as potential replacements, including former Manchester United tactics guru Rene Meulensteen.
England's new coaching hub at St George's Park opened last October, but the man who oversaw the construction of the new centre believes its benefits will not be felt for another decade.
David Sheepshanks, chairman of St Geoege's Parkm, told Talksport: "I've said before and I'm not going to be any more specific than that, but in the 2020s I absolutely believe that England will have its time. In all sorts of different ways.
"If it happens sooner than that, fantastic, but sometime during that decade the results - the real results, the real fruits of our labours at St. George's Park will be felt.
"As we do climb this ladder we won't ever think we've got to the top. When we start getting to those levels, fantastic but then the view must be that we got to the top of one mountain - and there's an even steeper one to climb."