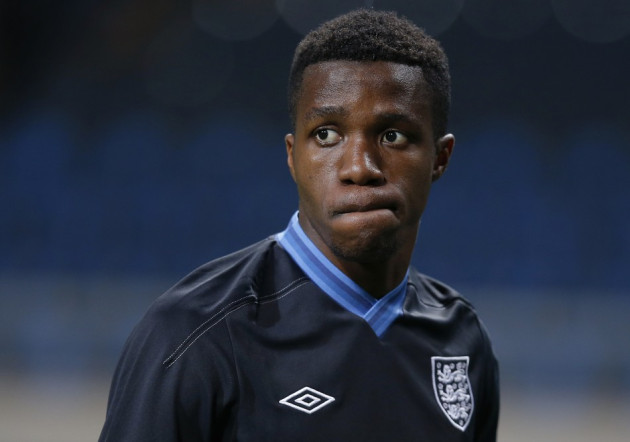 This Wednesday we will be handed a lifeline during a disappointingly barren summer of football with the beginning of the UEFA Under-21 European Championships.
While it could be argued the youngsters who take the pitch in this tournament would be better off with a price tag rather than a squad number emblazoned across their back, the tournament is rightfully greeted as an opportunity to closer inspect the next generation of world class talent.
A quick look back at the previous recipients of the tournament's prestigious 'Golden Player' is a narrative of those who have fulfilled their remarkable potential over the years. Rudi Voller and Laurent Blanc scooped their award during their first forays for Germany and France in the 1980's, with Luis Figo, Fabio Cannavaro and Petr Cech also claiming the award throughout the years, with the ever-burgeoning Juan Mata of Spain rewarded with the tournament's last accolade in 2011.
Here is IBTimes UK's guide to who will participate in this year's tournament in Israel, beginning with a breakdown of Group A, featuring England, Israel, Italy and Norway.
England
Stuart Pearce will lead the Three Lions into his fourth competition in a row with much of the attention one one man; Wilfried Zaha. But the man who led Crystal Palace to Premier League promotion ahead of his imminent move to Manchester United is a doubt for England's opener against Italy on Thursday, having sat out the squad's training session on Monday.
But the Under-21 side enter the competition in superb form, having won their last nine matches where they have scored an impressive 22 goals without conceding once. While their playoff final tie against Serbia ended in scenes which will be remembered for all the wrong reasons, the conclusion to their campaign proved to be a promising glimpse to what could be around the corner, as they enter the competition having lost just once since June 2011.
After reaching the final of the 2009 tournament, the gap between England and fellow finalists Germany was brutally exposed in a brutal 4-0 loss, a result that would have preeminent echoes of the dominance Germany would possess at senior level in their World Cup encounter with a year later in South Africa. But with the next batch of hopefuls entering the finals of this tournament boosted by their own resilient run, perhaps Pearce's fledglings are ready to turn a corner.
Israel
The year's hosts; Israel return to the Under-21 European Championships for the first time since 2007, where a tough group featuring Holland, Belgium and Portugal ensured they finished bottom in the Netherlands.
Although they will be considered underdogs at best, the young Israel side will be keen to give their coach Guy Luzon a positive final send off, after the 37-year-old announced his decision to embark upon his dream of coaching in Europe with Belgian outfit Standard Liege after the tournament.
Italy
Italy have a rich history down their Under-21 ranks, with legends of their game in Fabio Cannavaro, Alessandro Del Piero and Franesco Totti and Andrea Pirlo having all cut their teeth at this level en route to becoming national and clubs heroes alike.
But overlooking their past dominance which includes four championship winning campaigns within eight years throughout the 90s, Italy Under-21's have comparatively struggled in recent years, having failed to lift the trophy since 2004. This barren spell comes in spite of appearing in every finals since that last triumph, excluding last the last campaign in 2011. With the likes of Giorgio Chiellini, Daniele de Rossi, Claudio Marchisio, Giuseppe Rossi and Mario Balotelli having passed through the ranks since that lass success, the Azzurri's latest batch will be keen to leave their mark.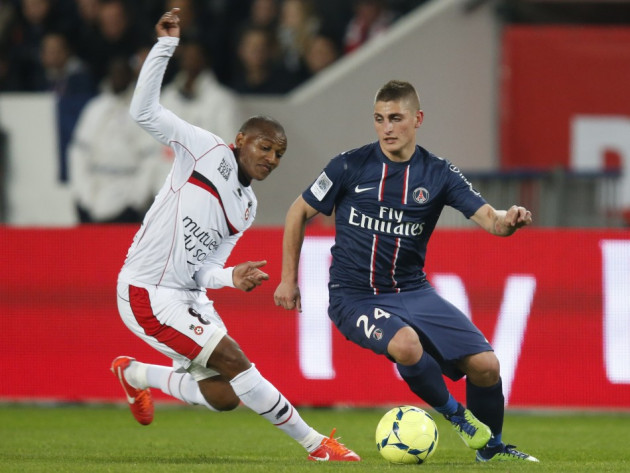 If there is one young man likely to lift the nation back to the summit of this level it may very well be Marco Verratti. After Paris Saint Germain spent big money in bringing Zlatan Ibrahimovic and Thiago Silva from Serie A to the French capital last summer, the 20-year-old midfielder was also swiftly acquired and has comfortably found his feet in a deep lying playmaker role at the club. Mattia Destro and Lorenzo Insigne will be looked upon as Devis Mangia's lead goal getters as the competition's most successful nation look to reclaim their crown.
Norway
Norway return to the Under-21 European Championships for just the second time, and have been quickly reunited with England. The Norwegian's finished second behind the young Three Lions in the qualifying group stage, leaving them to battle it out with France in a playoff. Although the French downfall may be more notably remembered for five members of the squad being subsequently suspended after it emerged they had hit a few Parisian night clubs in between the two playoff games, Norway's emphatic 5-3 win to secure their presence in this week's tournament cannot be discounted.
While impressing on their route to Israel, the young Norwegian side will be without the man who guided them to this stage in Per Joar Hansen, who was appointed manager of Rosenborg late last year, with Ole Skullerud taking the reins in time for this summer's challenge.
The coach will however have former Manchester United youngsters Magnus Eikrem and Joshua King at his disposal. Eikrem was plucked from United's reserve ranks by Ole Gunnar Solskjaer, who was so impressed with the midfielder during his stint as reserves coach he came back for him after being appointed manager of Molde in 2011.