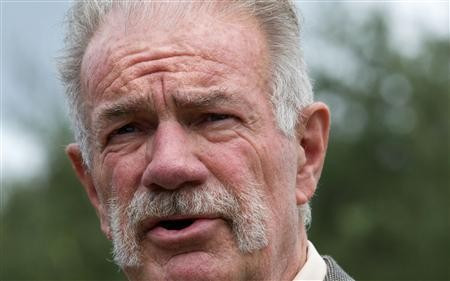 The English Defence League has denied reports that it invited Pastor Terry Jones to speak at its rally on 5 February. Pastor Jones was the American pastor who caused outrage in the Muslim world by threatening to burn a Koran on the anniversary of the 11 September terrorist attacks.
The anti-Islamic EDL said that claims it had invited Pastor Jones were a "falsehood" and that Pastor Jones had approached them with an offer to speak at an EDL event.
However the EDL said that after taking "an indepth look" at Pastor Jones and his church, which is reported to have just 50 members it would not be accepting his offer to speak. The group said that while it believed in freedom of speech the Koran should not be burned, "but rather read, so that people come to understand its inherent violence, supremacism, and hatred and contempt for non-Muslims".
Pastor Jones did not go ahead with his Koran burning, but just weeks after 11 September five men, believed to be connected with the EDL, were arrested in Gateshead, England for burning a Koran and posting a video of the event on YouTube.
Despite having "some reservations" about Pastor Jones, the EDL said it had "a great deal of sympathy" with some of his views, especially those related to Islamic extremism, and that it was "deeply concerned" about the possibility that the government might ban Pastor Jones from coming to Britain.