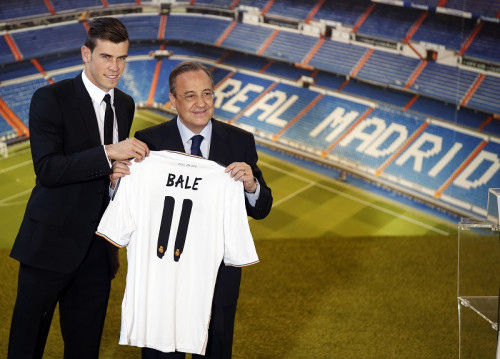 Even though England's chances of lifting the World Cup in Brazil this year are looking slim, the country can take pride in the fact that English clubs led the way in spending in the international transfer market in 2013.
According to research by world governing body FIFA, worldwide spending on international transfers shot up by a staggering 41% last year to reach $3.7bn (£2.23bn, €2.7bn).
World football's governing body also revealed English clubs spent $913m on international transfers in 2013 [Fig 1] – representing an increase of 51% over the previous year.
Mark Goddard, general manager of FIFA's Transfer Matching System (TMS), said the jump in conditional transfers could be significant.
"It is a very interesting trend because the market is becoming more astute, a lot of the transfers are based on either potential performance or past performance, if the players are older," he said at a press conference.
Goddard added: "Conditions can be represented by a number of performance factors such as qualification for competitions, relegation, or the players' performance on an individual level.
"Clubs are hedging their bets, trying to be more sensible in how much money they put into the guaranteed section and into the potential section (of the fee)."
FIFA said English spending increased after the Premier League signed a new television rights deal for three seasons starting from 2013/14.
BSkyB and BT agreed to a three-year deal worth £3.018bn, a 70% hike on the previous agreement, to show Premier League matches.

Surprisingly, the English clubs were followed by Italian clubs who, despite widespread reports of financial difficulties, splashed out a total of $475m between them, an enormous jump of 120% year-on-year.
Spanish clubs were the biggest sellers, which the report said was prompted by a push to cut their debts, as they received $565m between them.
They were followed by Italy, Brazil, Portugal and England.
FIFA also said there was a significant increase in so-called conditional transfers, where part of the fee is fixed and the rest is performance-based.
Fees from such transfers leapt 73% to a total of $525m.