It is an issue English football would like to pretend doesn't exist. It would be convenient to regard it as an ugly footnote in history; something we have moved on from with our version of the sport now a glistening, all-embracing advertisement for progress. But the reality is, discrimination is alive and well in the beautiful game.
After three barren months over the summer, the Premier League season made its triumphant return in mid-August. It took just one week for the first ugly incident to emerge. By week six, there had been two more that acted as a stark reminder of the problems still endemic to the game.
On 21 August, after the second round of Premier League fixtures, Leicester City were forced to condemn homophobic chanting that took place during their 2-0 win over the newly promoted Brighton and Hove Albion at the King Power Stadium. Some home fans were removed from the stadium, with two arrested.
On 9 September, Alvaro Morata scored to help Chelsea seal victory over Leicester at the same venue, his third goal for the club in just four appearances following a club-record move from Real Madrid. That win was marred by a chant about the Spaniard that contained anti-Semitic references to Chelsea's cross-city rivals Tottenham.
In the last two weeks, sections of Manchester United's support have paid homage to £75m (€85.5m) striker Romelu Lukaku with a chant sung to the tune of Made of Stone by the Stone Roses, which refers to the size of the player's penis. Despite repeated calls for it to be stopped, the chant was heard louder than ever during United's victory away to Southampton last Saturday.
Those incidents have served two highlight two problems. One, that discriminatory chanting is still alive and well. And perhaps more importantly, there is still a clear lack of understanding of what actually counts as discriminatory chanting.
It is hard to ignore the problem. "It is there. It hasn't fully gone away, there are still minorities who think it is still okay to abuse people from the stands and that needs stamping out. It isn't as bad as other parts of Europe, but that doesn't absolve us from recognising that we still have a lot of work to do when it comes to education," Paul Mortimer, the former Crystal Palace and Charlton Athletic midfielder turned Kick It Out crusader, told IBTimes UK.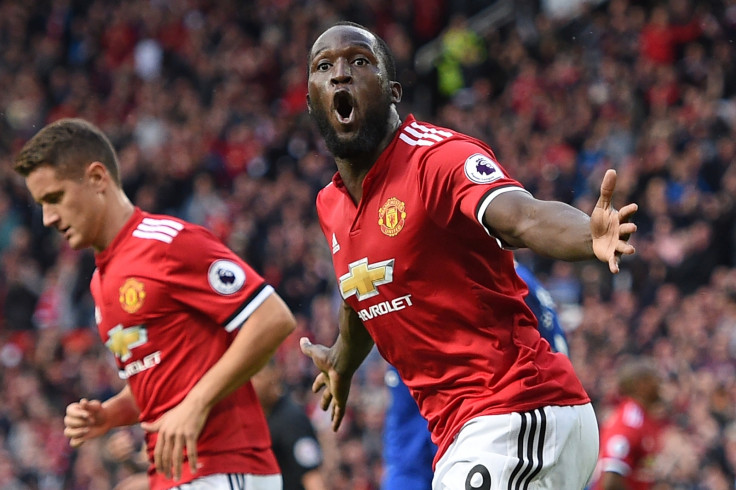 "Education is the key. But if sanctions are needed, then sanctions alongside education to stamp it out [are required]. The match day experience should be all inclusive. But when this kind of thing happens it will affect people not only on the pitch but in the stands too."
English football likes to think it is more advanced than the rest of Europe when it comes to fighting racism. It has been decades since a black player was targeted so blatantly in the Premier League with sickening monkey chants, incidents that are all too regular still in Italy, France and Spain – not to mention Russia, where the world's attention will shift next summer for the 2018 World Cup. Things have changed on these shores, but the job is far from done.
"If you consider that football was traditionally a working class white man's game, it was men were allowed to be men, that's what it was historically. But as differences have turned up, it has changed, different nationalities, different skin colours, if you look at a cross section of fans there are more families, more women. What happens then is behaviour has to start changing. That's where we are. Mostly, supporters police themselves."
Mortimer added: "The situation is much better in terms of technology and how to report it than it was even just five or six years ago. We have made strides. Now it's just about encouraging people to use the applications to improve the match day experience, because that's what we are doing it for."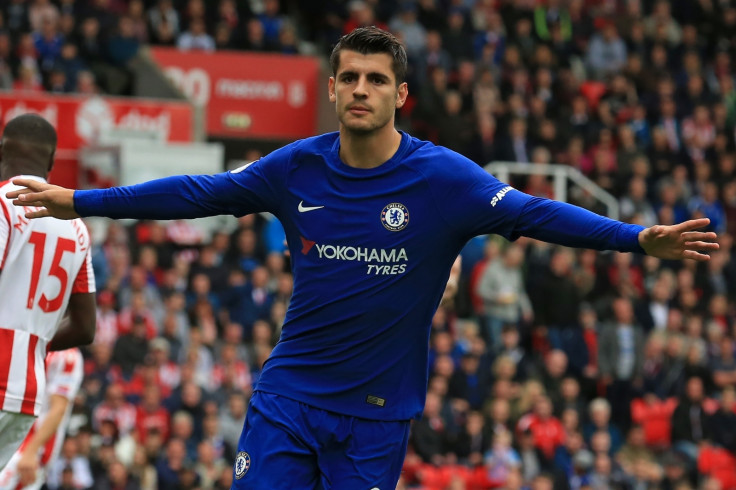 For Mortimer and Kick It Out, education is the most prominent solution to curbing the problem. While people have been able to draw the distinction between some of the more vulgar cases of abuse seen in the past, the lack of understanding over the more modern examples creates a new problem.
The Lukaku chant, already admonished by Kick It Out and leading Manchester United blog Republik of Mancunia, continued to be belted out by sections of United's away support last Saturday at Southampton. It was swiftly followed by a rendition of 'We're Man United, we'll sing want we want."
Pleas from the club, Lukaku and Lukaku's agent for the chant to stop have gone unheard, with many seemingly failing to see the cheap stereotype it embodies. Some might not see it, but the problem is there.
"In this current society, people still don't really understand why discrimination really is, what racism really is and what homophobia really is," Mortimer continued. "They don't understand saying these things is just as bad because of the offence it can have to others. Education is a huge aspect of it. Sanctions are important, if needed, if education isn't listened to. But I truly believe education is the most important thing.
"If you consider every aspect of football, the players, the stadia, finances, everything has evolved. But this mentality is still around. And we need to drag it into the modern times. Because it is something that is a remnant of the past.
"We realise now only a minority behave that way now, a lot of people in stadiums know it is unacceptable, but still lack the confidence to address it."
In the case of the Morata chant, a refined version along the line of "he comes from Spain and he's better than Harry Kane" has been warmly embraced by Chelsea manager Antonio Conte and the Spaniard himself. It's a sign that pleas from clubs and organisations like Kick It Out are being listened to.
But there is still work to be done. "We have to evolve and recognise what was acceptable in the 70s 80s and 90s isn't acceptable because society has moved on and changed," Mortimer added. "And the only way we can do that is by educating people so they understand things have moved on."