Enoch Powell: From 'rivers of blood' speech to 'ritual satanic abuse' allegations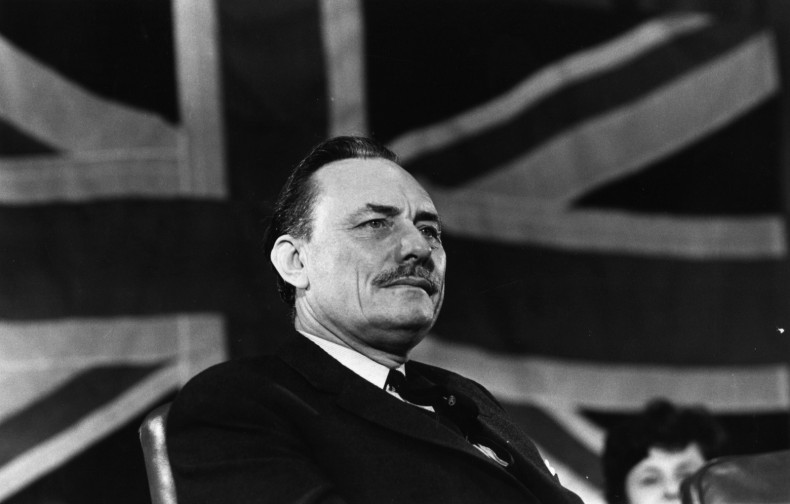 Enoch Powell was arguably the most divisive politician in twentieth century after his infamous "rivers of blood" speech on immigration in 1968.
Still both reviled and despised years after his death in 1998, aged 85, the former MP unwittingly became a poster boy for far-right politics in Britain, his moustachioed face and anti-immigration quotes adorning posters, memorabilia and internet memes.
But allegations have arisen from the Bishop of Durham about Powell's part in the "ritual satanic abuse" of children, claims which are so far unsubstantiated, after his name was handed to police investigating the cover-up of Establishment paedophile rings.
The Bishop of Durham, Paul Butler, contacted police after Powell's name was passed to him by a former Bishop of Monmouth, Dominic Walker, who first heard the allegation when he was a vicar counselling young adults in the 1980s, according to reports.
This will cause squirms of unease among those who have long said Powell has been unfairly maligned over the years and hold him in high regard, such as the Ukip leader Nigel Farage.
Powell was an MP for 37 years, first for the Conservatives and then the Ulster Unionist Party, briefly holding positions as minister for health and financial secretary to the Treasury in the Macmillan government.
A classicist by training at Trinity College, Cambridge, he was a gifted academic and orator, becoming a professor at the age of just 25 - the youngest in the British Empire. After the Second World War in which he worked in intelligence in North Africa and India, rising to be a brigadier (and again the youngest to hold the rank), he went to work for the Conservative party.
He stood as a Conservative candidate in the 1950 general election for the seat of Wolverhampton South West, which he won. It was the start of a defining political career in post-war Britain, in which he would take a powerful stance against the UK joining the European Economic Community, the development of closer relations with the US and the "denationalisation" of industries long before Margaret Thatcher's election victory in 1979.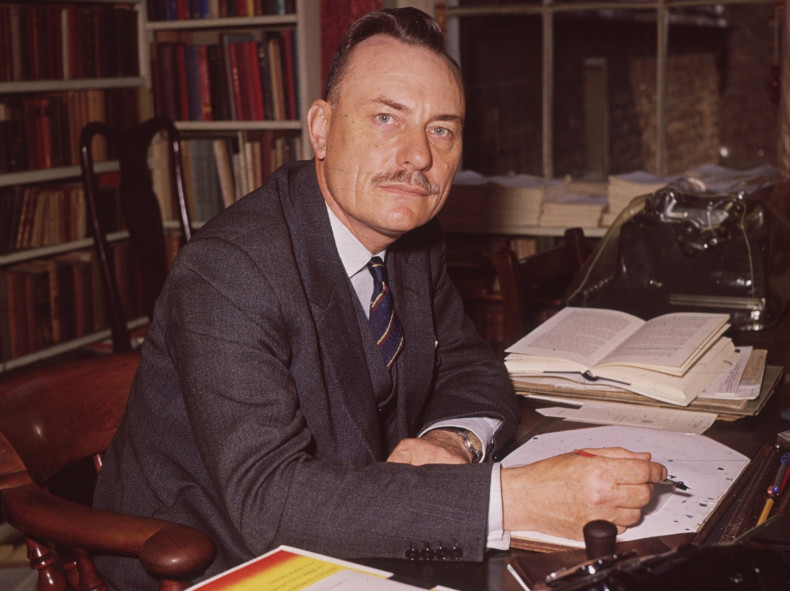 Yet it is one stance in particular, on the issue of immigration, for which he has become notorious.
The Labour government in the 1960s introduced legislation that opened the doors to Commonwealth immigrants, who it wanted to come and help rebuild the country after the war and staff key public services, such as the NHS.
After the independence of India from the British Empire in 1949, which killed off Powell's aspirations to become the viceroy, he had argued for the dismantling of the whole imperial project and against the Commonwealth, because he thought independent states should go it alone.
Despite holding relatively progressive social views for his time - he voted for the legalisation of homosexuality, for example - it is his strict views on immigration for which he is most remembered.
It was in a fiery 1968 speech to a Conservative party association meeting in Birmingham that he said that immigration to the country from Commonwealth states, such as India and Jamaica, threatened social harmony.
"We must be mad, literally mad, as a nation to be permitting the annual inflow of some 50,000 dependants, who are for the most part the material of the future growth of the immigrant-descended population," Powell said.
"It is like watching a nation busily engaged in heaping up its own funeral pyre. So insane are we that we actually permit unmarried persons to immigrate for the purpose of founding a family with spouses and fiancées whom they have never seen."
He added: "As I look ahead, I am filled with foreboding. Like the Roman, I seem to see 'the River Tiber foaming with much blood'."
Powell also recounted a letter from a white middle class constitutent who was worried that the levels of immigration would one day mean that the "black man will have the whip hand over the white man", so was hoping his children would settle overseas.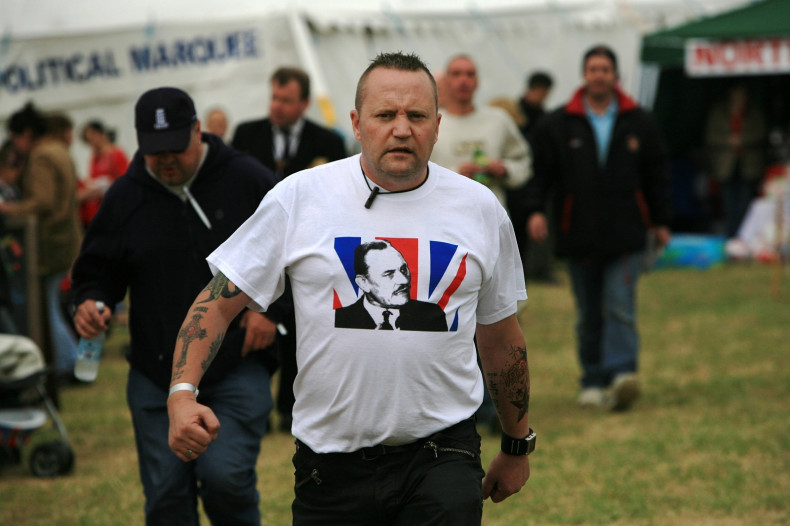 The controversial speech cost him his position as shadow defence secretary in the cabinet after he was sacked by the Tory leader Ted Heath, who was said to have then been inundated with letters deploring the decision.
That speech would define Powell and its doom-laden quotes about where immigration would lead Britain have been seized upon by the far-right in the near-five decades since it was first given, something he could never have predicted would happen, nor it is probably fair to assume, would he have wanted to happen.
Though Powell's projections have proven false, both in terms of the scale and fallout of large-scale immigration to the UK, "Enoch Powell was right" is a common refrain among the likes of BNP and EDL supporters.
But he has had something of a political revival among the mainstream after the leader of the right-wing populist party, Ukip, said he supports the "basic principle" of what Powell was saying in his 1968 speech. Nigel Farage, who heads Ukip, had also described Powell as his political hero in a 2008 interview with Total Politics magazine.
"I would never say that Powell was racist in any way at all. Had we listened to him, we would have much better race relations now than we have got," Farage, who while Powell was still alive had asked him to stand for Ukip, said.
Powell is all things to all people. He is a racist bogeyman for anti-fascists. For right-wing pragmatists, an intellectual titan whose many contributions to politics are overlooked. For the far-right, a prophet of the UK's impending race-based collapse.
If there is any substance to the abuse allegations against Powell, there will be many on the right of British politics who face embarrassment, as well as the bill for a lot of unsold mugs and posters. But we are a long way from that point.
Simon Heffer, an IBTimes UK columnist and writer of the authorised biography of Powell, for which he had access to a mountain of Powell's private papers, wrote in the Daily Mail that the claims are "absolute nonsense" and "appalling slurs".
"The allegations are a monstrous lie. That the lie appears to have been retailed by a priest is beyond contempt," Heffer wrote.
"There must be an investigation and, for all the distress this outrage has caused, there must be a reckoning."