Enough platitudes, John Kerry - it is time the US got tough with Saudi Arabia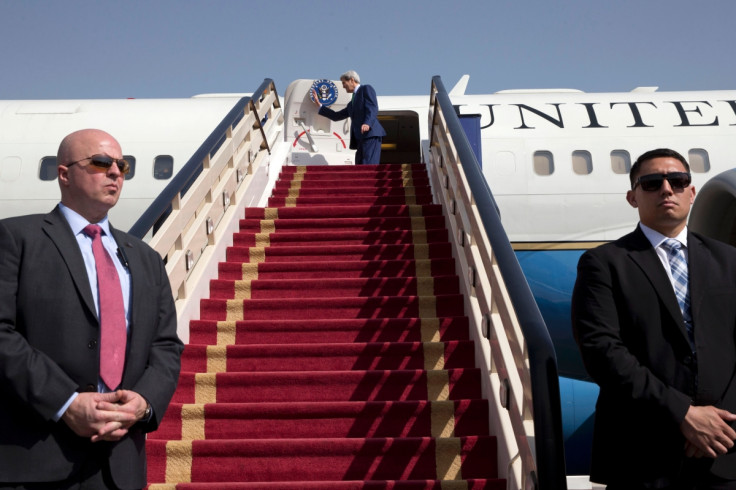 At the end of January, attachés to US Secretary of State John Kerry dusted off the typical lines about Saudi Arabia's human rights abuses. Concerns were expressed, disappointments were levelled. Kerry made his first visit to Riyadh after the mass execution of 47 people, including Muslim cleric and opposition leader Sheikh Nimr al-Nimr, three political dissidents, several mentally ill prisoners, and multiple prisoners arrested for crimes committed as minors.
It is unclear exactly what issues Secretary Kerry raised in these high-level meetings. Despite a flurry of international criticism regarding Saudi Arabia's mass execution, the US government has been exceptionally muted in its response. After the executions, the State Department reported that it had "expressed [its] concerns" about the legal process in Saudi Arabia and raised those concerns at "high levels of the Saudi government".
Emerging from meetings with Saudi Foreign Minister Adel al-Jubeir, Secretary Kerry declared the discussion to be "one of the most constructive conversations that we have had in a time." Speaking to embassy staff in Riyadh, he stated, "We have as solid a relationship, as clear an alliance, and [as strong] a strong friendship with the Kingdom of Saudi Arabia as we have ever had."
If this is the case, it's clear that these messages of concern have not sunk in. Meanwhile, the United States' failure to vocally criticize Saudi Arabia enables its government to continue pursuing reckless policies. Raising the executions, as well as the numerous other human rights abuses that Saudi Arabia has committed with impunity in recent months, must be a priority for Secretary Kerry.
Without push back from its major international partners and backers, Saudi Arabia will continue to follow its irresponsible course, regardless of the effects on regional and domestic stability. January's mass executions directly led to a dramatic deterioration in regional relations. The Saudi government knew that Sheikh Nimr's death would provoke Iran, but it chose to go forward with the execution in spite of this risk – perhaps even because of it.
When angry Iranian protesters attacked the Saudi Arabian embassy in Tehran, the Saudi Arabian government had the excuse it needed to sever diplomatic ties, and several of Saudi Arabia's allies followed suit. For Saudi Arabia, the result was a boon in its competition with Iran for regional influence. For others, the result was a diplomatic crisis.
Recently, citizens of Yemen have borne the brunt of the human cost of Saudi Arabia's regional adventurism. Reports by numerous independent human rights organizations have repeatedly implicated coalition air strikes in civilian deaths and violations of international humanitarian law. Just this January, a Saudi air strike killed a freelance journalist who had been conducting interviews for Voice of America.
Despite documentation of continuing coalition human rights abuses, the United States plans to move forward with its $1.29bn (£896m) arms sale to Saudi Arabia. Meanwhile, the terrorist ideology that Saudi Arabia claims to be fighting abroad increasingly links back to Saudi Arabia itself.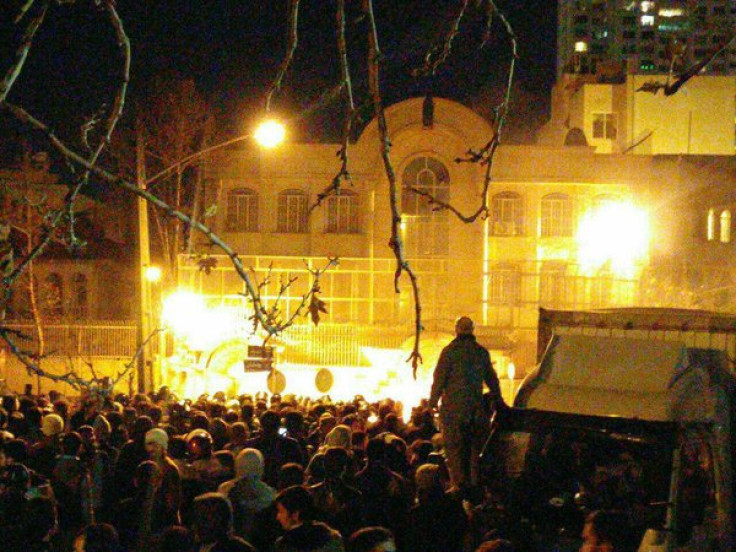 Representative Hank Johnson (D-GA) raised these concerns in a House Armed Services Committee hearing earlier this January. In response to Johnson's questions about whether the Islamic State (Isis) relied on Wahhabi ideology, former US Ambassador to Syria Robert Ford declared, "Saudi promotion of Wahhabism is absolutely a problem in terms of Islamic State recruitment." Ex-acting CIA Director Michael Morell similarly noted that "there needs to be a discussion with the Saudis about their support for Wahhabism and how it should be treated and how they should think about it."
Within Saudi borders, the situation is increasingly dire. Human rights defenders and political activists face persistent persecution. On 12 January 2016, the Saudi government arrested human rights defender and State Department International Woman of Courage Samar Badawi. The government had previously placed her under a travel ban after she had spoken at the UN Human Rights Council in September 2014.
Last autumn, Saudi Arabia's terrorism tribunal sentenced Abdulkareem al-Khoder, a founding member of the Saudi Arabian Civil and Political Rights Association (ACPRA) to 10 years in prison and a 10-year travel ban, making him the tenth founding member of ACPRA to be imprisoned. Youth protesters Ali al-Nimr, Abdullah al-Zaher, and Dawood Hussein al-Marhoon sit on death row for their activism after the government convicted them of crimes they reportedly committed as minors.
On 21 December 2015, a Saudi court sentenced writer Zuhair Kutbi to four years in prison, a five-year ban on overseas travel, a fine of $26,600, and a 15-year writing ban for his criticism of the government. Still worse, the government sentenced Palestinian poet Ashraf Fayadh to death in November 2015 for apostasy.
The list of Saudi human rights abuses is long and growing longer. The government has repeatedly, in both domestic and international venues, perpetrated human rights violations and sacrificed regional security and stability to further its own interests. Such abuses are in flagrant violation of Saudi Arabia's international commitments.
The US can no longer remain silent, nor can it be satisfied with empty assurances. When Secretary Kerry next goes to Riyadh, he needs to raise the hard issues and demonstrate that Saudi Arabia cannot pursue its irresponsible agenda with impunity. When Saudi Arabia decides to carry out executions calculated to stoke regional tensions, promotes intolerant ideology that inspires violent extremism, carries out air strikes that kill civilians, or targets its citizens for their peaceful activism, it cannot enjoy the acquiescence of the international community.
It's time that someone holds Saudi Arabia to account, and Secretary Kerry is in a position to do so. If the United States has any interest in altering Saudi Arabia's dangerous course, it cannot repeat its non-criticisms and vague disappointments; it must rather deliver a strong and needed message before it's too late.
Ellen Duthoy is advocacy associate at Americans for Democracy and Human Rights in Bahrain (ADHRB)
© Copyright IBTimes 2023. All rights reserved.