Erdogan accuses allies of leaving Turkey alone in fight against Isis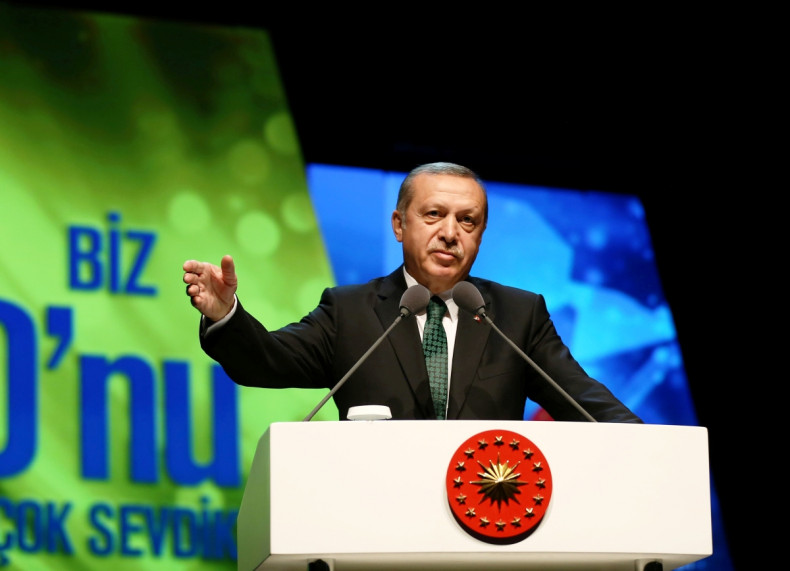 Turkish President Recep Tayyip Erdogan has accused allies fighting the Islamic State (Isis) in Syria for not extending their support to his country, leaving them to combat the jihadists on their own. Speaking at a short film competition, Erdogan said: "They have left us alone in our struggle against this organisation [Isis] which is shedding our blood both through suicide bombings and by attacks on Kilis [Turkey-Syria border]," AFP reported.
"In Syria none of those who say they are fighting Daesh have suffered the kind of losses that we have, nor paid such a heavy price as us," he added.
According to AP, he also accused the West of "dictatorship" and "cruelty" for keeping their borders closed and not letting the refugees fleeing Syria enter their countries. Erdogan said the European nations had "no mercy and no justice".
His harsh remarks came just days after two rockets were fired from Syria targeting Turkey's Kilis province along the border on 6 May. A series of attacks in Turkey has been associated with Isis.
A member of Nato and the US-led coalition against Isis, Turkey is reported to have increased its attacks in Syria. According to official reports, since January 2016, 21 people have been killed and almost 70 injured in cross-border rocket fire exchange between Turkey and elements in the Isis-controlled Syrian border.
In total, an estimated 400,000 people have been killed in the five-year Syrian conflict, with a few million people fleeing their homes giving rise to the European refugee crisis, according to UN data.