War on Isis: 55 Daesh fighters killed after barrage of heavy shelling in Aleppo
Fierce fighting has broken out in the Syrian city of Aleppo with losses on both sides. Turkish military say they have killed 55 Islamic State (Isis) fighters. The assault took out three vehicles and three rocket installations on Saturday, 7 May.
An official for Iran's elite Revolutionary Guards stated that 13 Iranian military advisors were also killed and 21 wounded, after Isis (Daesh) militants took control of Khan Touman, a village nine miles southwest of Aleppo. The shelling by Turkish military was in retaliation for sustained rocket attacks on the Turkish border town of Kilis, which is near the frontier from IS-controlled Syrian territory say military sources.
In clashes, Turkish military fired off intense artillery barrages but this has limited effect on targeting the fast-moving, mobile forces of IS. According to a Reuters report, Turkish officials have requested more assistance from Western allies to defend this vulnerable border territory.
Earlier on Saturday, a US-led coalition of airstrikes killed 48 IS militants, according to Andalou Agency.
On Friday, 6 May, the Syrian army, alerted by intelligence agents, stopped a truck reportedly driven by an IS militant, carrying a large amount of arms and ammunition in the southeastern part of Aleppo and seized its cargo. Syrian soldiers also stopped a large truck along the Khanasser-Aleppo Highway and discovered over 26,000 rounds of ammunition and 32 mortar shells along with other explosive devices.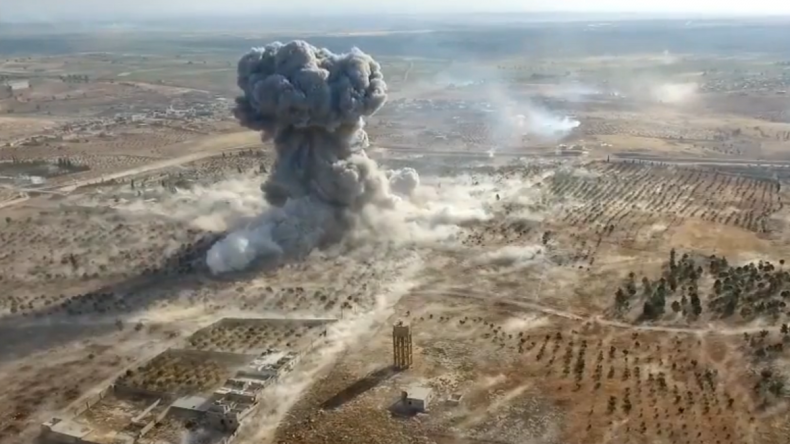 The source talking to Fars News Agency – Iran's state news outlet – said that the driver was a member of a local terrorist group operating in the Northern Aleppo province
A ceasefire in Aleppo was mediated last week by Russian and the US to "prevent the situation from worsening", the Russian defence ministry said. But fierce fighting still continues in the south of city, where Iranian-backed forces are stationed. The recent violence in Aleppo has been the worst phase of the war in the city in over a year, with clashes that have left nearly 300 civilians dead.