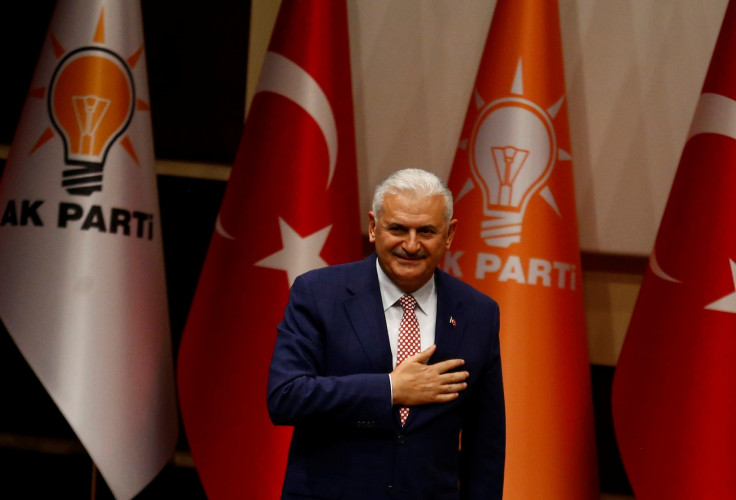 Turkey's ruling AKP party has named Binali Yildrim, a close aide of President Recep Tayyip Erdogan, as the new prime minister. Yildrim has served as transport minister from 2002 to 2013 and again from 2015 and is considered to be loyal to the president.
On 22 May, he will be appointed chairman of the party which will automatically make him the prime minister, AFP reported.
The announcement comes almost a fortnight after Ahmet Davutoglu stepped down following a struggle with the president.
According to media reports, Erdogan wants to move Turkey away from a parliamentary system to a presidential one, with more powers concentrated in his office and the new prime minister's duty reportedly is to make that happen.
Speaking at a news conference, Yildrim said: "We will work in total harmony with all our party comrades at all levels, beginning with our founding president and leader." Shortly after Davutoglu's resignation in May, Yildmir said: "And now it's time for the presidential system."
Both Erdogan and Yildmir are reportedly opposed to negotiating with the outlawed Kurdistan Worker's Party (PKK). In July 2015, a two-year ceasefire between the PKK and Turkey collapsed and since then has claimed many lives on both sides of the conflict.
On 20 May, a reform that was proposed by the AKP party to take away immunity from MPs who are under investigation will go before parliament. The Pro Kurdish People's Democratic Party (HDP) fears that this move could lead to the arrest and expulsion of its 59 MPs from parliament on charges of backing PKK members.
For this proposal to go through directly, the government has to secure the votes of 367 MPs out of 550 MPs.
Another critical issue that will face the new premier is negotiating terms and conditions for a visa deal with the European Union. Yildrim is a relatively new figure to foreign politics and chances are that he will be a far more pliable figure than Davutoglu.
Fuat Keyman, head of the Istanbul Policy Centre, was quoted by AFP as saying: "The post of prime minister will have changed its meaning [by Sunday]. The president will become the head of the executive. The prime minister will become a functional cog."