A German court has rejected a bid by President Racep Tayyip Erdogan to gag a media boss who expressed support for the satirist accused of insulting the Turkish leader.
Amid a widening row on freedom of speech in Germany, the court dismissed Erdogan's attempt to silence Mathias Doepfner, the CEO of the Axel Springer media network, who in an open letter defended satirist Jan Boehmermann.
In an obscene poem read out on television in March, Boehmermann mocked the Turkish president, who responded by suing him. German chancellor Angela Merkel has been widely criticised for allowing the prosecution to go ahead.
The court blocked Erdogan's latest attempt at an injunction under the "constitutionally guaranteed right of the defendant to the freedom of expression".
"When a potential conflict arises between the fundamental right to the freedom of expression and the personal rights of the plaintiff, it is admissible for Doefpner to publicly express an opinion in this controversial debate," said Christina Harpering, spokeswoman for the Cologne court, AFP reported.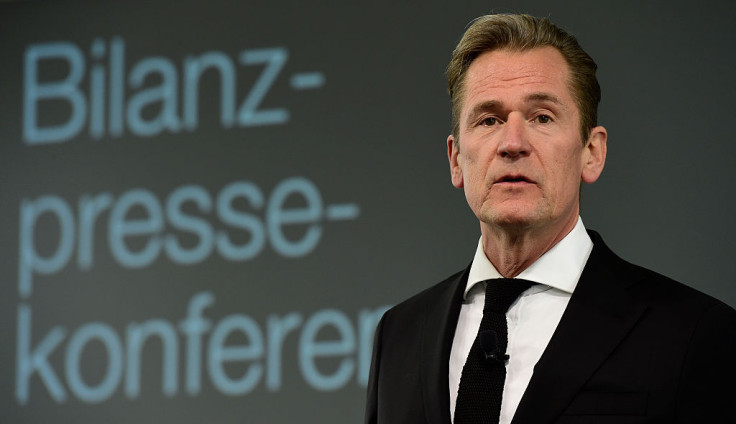 Boehmermann has admitted to reading out the poem to provoke Erdogan and test the limits of freedom of speech, and in a recent interview accused Merkel of "filleting him" and serving him to "despotic" Erdogan.
Critics claim Merkel buckled under pressure from Erdogan in approving the prosecution under an obscure law banning insulting foreign heads of state. Germany has been engaged recently in delicate negotiations with Turkey to reduce the number of refugees entering the EU.
In the article in Germany's Welt Am Sonntag, Doepfner defended Boehmermann's poem, declaring: "For me your poem worked. I laughed out loud."
If approved, Erdogan's legal bid would have prevented Doepfner repeating an obscene term used in the poem to describe Erdogan, which Doepfner quoted in his article.
Erdogan has sued thousands of critics in Turkey since becoming president in 2014, while his government has been criticised by US President Barack Obama of restricting freedom of expression. Erdogan responded by saying Turkey would not take lessons in democracy from the West.