The death of New Yorker Eric Garner, who died after being restrained by New York police using a chokehold, was homicide, a medical examiner has ruled.
Mr Garner, 43, known locally as "the Big E", was filmed by Ramsey Ortiz arguing with New York Police Department (NYPD) officers on Staten Island on 17 July about whether he was selling illegal cigarettes outside a beauty parlour.
The selling of "loosies" is one of the minor offences NYPD tackle as part of the so-called "broken-window" theory of crime reduction and prevention.
Police leapt on Garner with one white officer, Daniel Pantaleo, 29, using the chokehold – banned by NYPD over 20 years ago – despite the father-of-six being in handcuffs.
In the video footage Mr Garner can be heard gasping "I can't breathe!"
Medical examiner spokeswoman Julie Bolcer said that asthma and heart disease had contributed to Garner's death but also "the compression of his chest and prone positioning during physical restraint by police".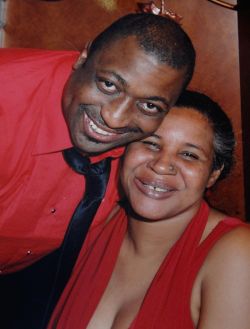 Garner's death sparked fury in New York.
On the eve of his funeral in Brooklyn a candlelit vigil took place in a park near where the incident occurred. Demonstrators then marched to the police station chanting "It ends today" – one of the last things Mr Garner was heard saying as he was wrestled to the floor.
At Mr Garner's funeral the Reverend Al Sharpton said: "The chokehold is illegal. But even if you lost your training memory, a man in your arm saying 'I can't breathe'... when does your decency kick in? When does your morality kick in? You don't need no cultural orientation to stop choking a man saying 'I can't breathe'. You need to be prosecuted."
The officer filmed performing the illegal hold has had his gun and badge removed pending an investigation. Another officer has been assigned desk duties, and four emergency medical responders suspended without pay.
The NYPD has yet to comment on the medical examiner's ruling.
Speaking after hearing the verdict Mr Garner's widow Esaw said, "Thank God the truth is finally out."
However Patrolmen's Benevolent Association President Pat Lynch said Mr Garner was partly to blame for his own death.
"We believe," he said, "that if he had not resisted the lawful order of the police officers placing him under arrest, this tragedy would not have occurred."