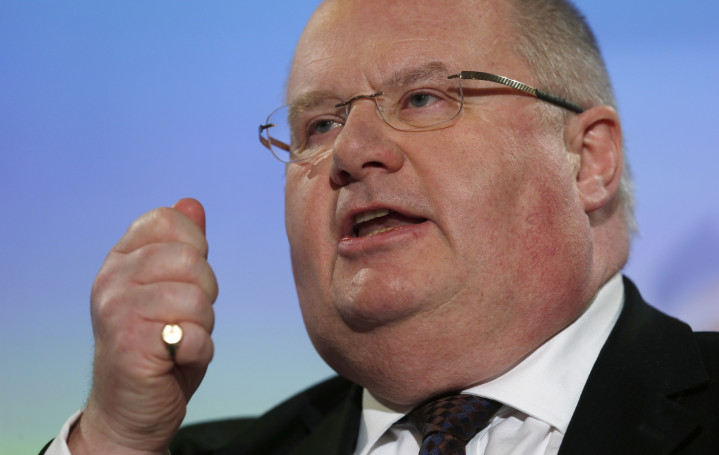 The residents of Tower Hamlets have been let down because of the council's "abuse" of taxpayers' money and its "culture of cronyism", according to Eric Pickles.
The Communities Secretary, addressing MPs in the House of Commons, made the remarks after a government backed report from PricewaterhouseCoopers found that the local authority had failed to "comply with its best value duty" and had a "lack of transparency" over its grant awards.
"The abuse of taxpayers' money and the culture of cronyism reflects a partisan community politics that seeks to trade favours and to spread divisions," Pickles said.
"Such behaviour is to the determent of integration and community cohesion in Tower Hamlets and in our capital city."
Pickles also announced that he has appointed three commissioners to take over financial control of Tower Hamlets, following the PwC report.
The Conservative MP said that a "fundamental breakdown of governance in this mayoral administration" had led him to make the move.
The commissioners, who will be put in place until March 2017, will "oversee or as appropriate exercise certain functions of the council".
The announcement comes after the PwC report said that the local authority failed to comply with its "best value duty" in relation to three of the four property relations the professional services firm looked at in detail – Poplar Town Hall, Sutton Street Depot and Mellish Street.
But PwC said it did not ascribe any particular failure to any particular individual when it came to governance.
"However, the failures identified demonstrate that, as a whole, the existing governance arrangements have weaknesses which have resulted in these failures not being prevented," the report said.
The £1m ($1.6m, €1.2m) report, commissioned by the government, came after an investigation by BBC current affairs programme Panorama which alleged the council favoured Bengali organisations when awarding grants.
"Whilst the PwC report identifies some process and governance issues that needed to be improved the council notes that no evidence of criminality or fraud has been identified by the government appointed forensic auditors," said spokesperson for Tower Hamlets council.
"In our view there is no evidence that these flaws of process are 'regular or endemic' meaning that there is no failure to comply with our best value duty.
"We await the government's reaction to the report but we urge the Secretary of State to act proportionately and to acknowledge the steps we have already taken to tighten up processes as well as the high performing nature of the council's services."