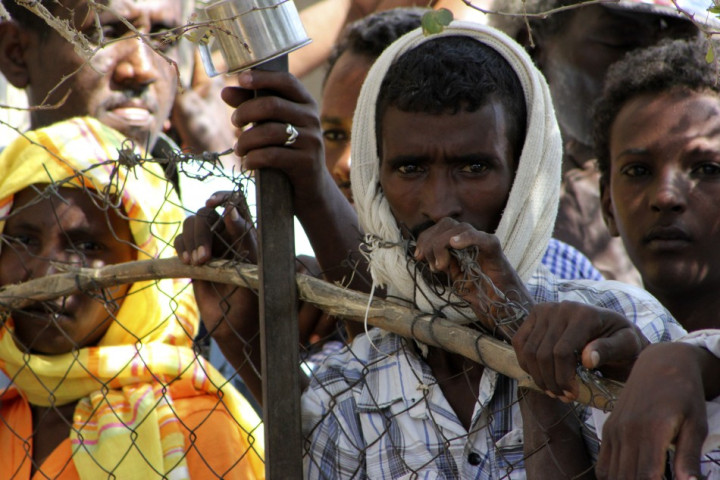 Amnesty International has put the spotlight on Eritrean asylum-seekers who are kidnapped from Sudanese refugee camps by the local Rashaida tribe, sold to Bedouin criminals in Egypt's Sinai peninsula and severely abused while they are held for ransom.
Torture of kidnap victims is carried out routinely in the Sinai and includes severe beating, electrocution, drowning, burning, hanging, amputation, rape and sexual abuse, according to Amnesty's report.
Criminal gangs demand ransom payments of up to $40,000 from the families of the kidnapped. Refugees die from injuries or because their families are unable to pay.
For those who are released and manage to get into Israel after being dumped on its border with Sinai, the worst is yet to come, according to Meron Estefanos, a human rights activist and radio presenter in Sweden for Radio Erena, which broadcasts in Eritrea and around the world.
"Some of them are dehydrated, mentally unstable and they have no-one to take care of them," she told IBTimes UK. "They are homeless on the streets of Tel Aviv without medical coverage, assistance or permit."
Homeless in Tel Aviv
In June, Israel approved the "anti-infiltrator" law to stop the influx of Eritrean refugees. Under the law, anyone caught illegally in Israel could be imprisoned for three years.
"Israel refuses to give them refugee status," said Estefanos. "But if you are an 'infiltrator' you are not allowed to work and you have no medical attention or housing. You are on your own."
Eritrean refugees fleeing their country never choose to go to Israel, where there are already an estimated 40,000, according to Estefanos.
"If you are lucky you make it to Israel," she said. "If you are unlucky, you just sit on the border, waiting until someone comes. The only people coming for you are Egyptian border guards, who send you to prison and deport you back to Eritrea."
Egyptian prisons have been inundated with Eritrean torture victims since Israel built a border fence with Sinai. Only three people made it to Israel in the past four months, according to Estefanos, who has interviewed 3,000 hostages in the past few years.
Elsa Chyrum, London-based human rights activist and advocate for Eritrean refugees all over the world, told IBTimes UK that conditions in the Egyptian prisons were "awful, appalling".
"People are raped, men and women," she said. "They suffer from torture and starvation."
Deported from Egypt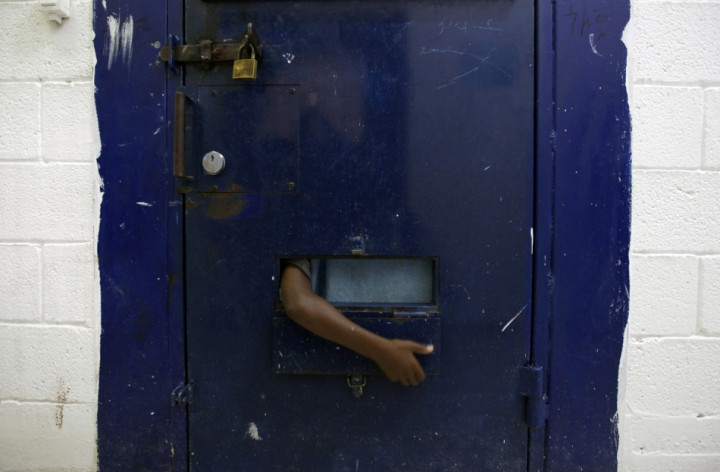 The irony is that those Eritrean asylum-seekers, who suffered the worst atrocities at the hands of Bedouin criminal gangs in Sinai, are forced to pay $300 to be deported back to their homeland.
"They are not even deported in a dignified way," said Estefanos. "If you don't pay your own ticket to be deported, you can lay in prison for up to two or three years."
Fr Mussie Zerai, an Eritrean by birth who runs the Habeshia Agency for Development Cooperation from the Vatican - a charity for refugees and migrants - said that under Egyptian president Mohammed Mursi the situation for asylum-seekers had not improved.
"Human trafficking in the Sinai is just like before [under ousted president Hosni Mubarak], if not worse," he told IBTimes UK. "With the confusion derived from the revolution in Egypt, freedom has increased for criminal gangs. The actual government is not willing to intervene. They've made a few arrests, but that's a drop in an ocean of the actual problem."
One thousand refugees are held captive in the Sinai, according to Estefanos. About 7,000 people in total may have been tortured and 4,000 may have died as a result of the people-trafficking in humans from 2009 to October 2012, according to recent data. A total of 3,000 people disappeared from 2007-11.
A mafia-like business
Every day refugees fleeing Eritrea are betrayed by Sudanese border guards who, instead of taking them to the UN's Sharabag camp, sell them to tribesmen instead. "Rashaida are the nastiest piece of work who torture and collect ransoms," said Chyrum. About 200 Eritreans per day escape the country and about two or three people per day are abducted from or around the Sharabag camp.
Eritrean-born Bedouin in the Rashaida are free to move around. "They are merchants who trade everything," said Zerai. "They started offering help to asylum-seekers to cross the border. Then it turned into a business to obtain ransom [money] because other international criminal organisations joined in."
Chyrum confirmed that Rashaida and other Bedouin tribes in the Sinai were part of a mafia-like human-smuggling network with branches in Europe and parts of Africa including Egypt, Dubai and Israel. An award-winning CNN report in 2011 alleged that Bedouin smugglers were involved in stealing organs from refugees whose families had not been able to pay ransoms. Corneas, livers and kidneys were reportedly among the most sought-after organs that had been removed from hostages while they were still alive.
Wrong organ-trafficking claims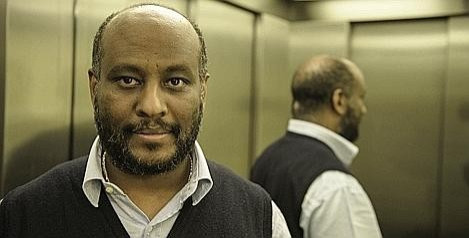 Estefanos denied the organ-harvesting claims. "Those claims came only from one source," she said. "I've interviewed 3,000 hostages and not one single person can say that. It's a dead-end investigation.
She said that other organisations had interviewed more than 7,500 survivors in Israel with not a single witness of organ harvesting.
Lack of international attention on the issue of Eritrean asylum-seekers is easily explained, according to Zerai.
"We showed Egyptian authorities the place where refugees were held captive and they did nothing. Israel did not do anything. And the international community did not pressurise to find a solution, unlike with European and Western kidnappings," he said.
"Nobody's sons remain nobody."
CORRECTION: We publish a statement by Meron Estefanos about organ-harvesting in the Sinai:
"Government apologists seem to be misinterpreting my words as quoted by the IBTimes UK on its issue of 9 April 2013. They did so by taking my words out of context and comparing it with previous statements I made in a certain discussion paper I co-authored with my colleague and friend, Daniel R. Mekonnen.
I believe that my views as reflected in the International Business Times were not conveyed in the same way I intended when I spoke to the reporter. I cannot deny that there are several allegations of organ harvesting in relation to the entire human trafficking crisis in the Sinai Desert. Some of these sources were individuals who were interviewed by me. What I said is that no one from those I have interviewed has told me that he or she was a victim of organ harvesting. Indeed, I haven't met a single interviewee who said "my organ was harvested." This is what I was trying to say. However, several victims have told me that they were threatened for organ harvesting if they refused to pay the ransom money asked by the smugglers or traffickers. This does not mean that there were no incidents of organ harvesting as might have been established by other sources. From what I know, the main source of information for the alleged instances of organ harvesting was one particular source. And yet, this does not mean that there cannot be other sources that may have not come to my attention, because I cannot claim to have monopoly of knowledge on this particular issue, as is generally the case even with matters of everyday life. Matter-of-factly, there were sources and there are still that claim organ harvesting is taking place, even as I write this note.
For me, one of the most important things, and perhaps the most exigent, is that Eritreans are still fleeing their homeland in unprecedented numbers. Unless this horrifying trend is halted immediately, they will continue to suffer in the hands of Eritrean and non-Eritrean victimisers. There is no double about this. The atrocities which are associated with the unprecedented instance of forced migration, such as torture, extortion, sexual abuse, human trafficking and possibly also organ harvesting, will continue unabated. Regardless of where such abhorrent crimes are committed and who committed them, I strongly believe that justice should be served against perpetrators of such crimes. The way we see it, I hope it won't be far before we could see some, if not all, individuals being prosecuted before national, regional or international judicial organs for the abhorrent violations they have committed against Eritreans. Indeed, the mounting pressure coming from the UN Security Council, coupled with the appointment in 2012 of the UN Special Rapporteur on the Situation of Human Rights in Eritrea, indicates only this. For government apologists, the best thing to do is: advice their government to mend its way of doing things before it is too late."