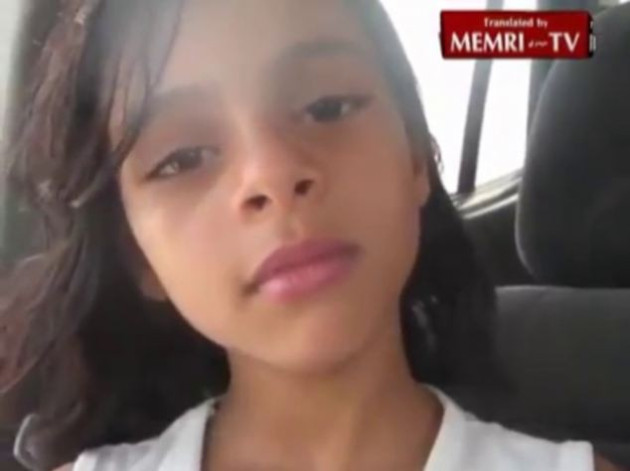 An 11-year-old girl who escaped becoming a child bride has threatened to kill herself if she is forced to marry in a harrowing three-minute message to the world.
Nada al-Ahdal said she was saved from being married off twice by her parents - in return for a hefty dowry - after her uncle intervened.
In a short clip posted online she speaks about fleeing to her uncle's home to escape the forced engagement and states she would rather die than be forced to undergo an arranged marriage.
"Go ahead and marry me off - I'll kill myself," she warns in the video, which was apparently filmed in a car.
"Don't they have any compassion?' I'm better off dead. I'd rather die."
She continues: "It's not [the kids'] fault. I'm not the only one. It can happen to any child.
"Some children decided to throw themselves into the sea - they're dead now. They have killed our dreams, they have killed everything inside us. There's nothing left. There is no upbringing. This is criminal, this is simply criminal."
The young girl also reveals that her maternal aunt killed herself after being married off at the age of 14.
"She lasted one year with her husband," Nada says. "She poured gasoline all over her body and set herself on fire. She died."
She concludes her message by claiming that her parents have ruined her dreams and she wants to have nothing to do with them.
The video in which she makes her heartrending plea garnered almost six million views within just hours of being posted on YouTube.
Nada's uncle, Abdel Salam al-Ahdal, a montage and graphics technician at a TV station, told local news website, Now: "When I heard about the groom, I panicked. Nada was not even 11 years old; she was exactly 10 years and 3 months.
"I could not allow her to be married off and have her future destroyed, especially since her aunt was forced to marry at 13. I did all I could to prevent that marriage. I called the groom and told him Nada was no good for him.
"I told him she did not wear the veil and he asked if things were going to remain like that. I said 'yes, and I agree because she chose it.' "
Religious Roots
The practice of marrying off pubescent girls is widespread in Yemen and has drawn the attention of international human rights groups seeking to force the government to outlaw child marriages.
Among its adherent, Abdullah Ibrahim, who married off his youngest daughter when she was 12, told the Times: "The Prophet Muhammad married Aisha when she was nine years old. It is part of our culture."