Want to live forever? Just like Johnny Depp's character in the upcoming sci-fi film Transcendence, part of you might be able to do so, as a new start-up wants to create a 3D digital avatar in your likeness which will be able to talk to your loved ones once you're gone.
Start-up Eterni.me has only been around since the end of January, a result of the MIT Entrepreneurship Development Program, a week-long bootcamp that helps to launch new ventures.
Comprising a team of engineers and designers, the company wants to use all the online data and images stored in social media, emails and online accounts to build up a library of a dead person's life, which their friends and family would own and be able to use like a search engine by talking to a computerised presence.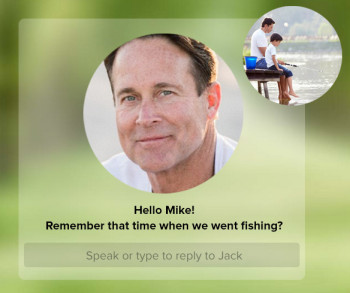 At the moment, Facebook enables loved ones to convert the deceased's Facebook account into an online memorial page, while Google and Apple have rules in place which require relatives to show an official death certificate in order to be able to access the accounts and devices of a deceased person.
"We are very aware of the emotions attached to death. It is really important to emphasise that we do not want to preserve the banalities of the life of a person, but would much more like to create a legacy that allows your grandchildren to interact with their grandfather," Eterni.me's CEO and co-founder Marius Ursache told IBTimes UK.
"We have people contact us who want to volunteer, people who want to be beta testers, people who want to get hired or invest, while there are others who say that what we are doing is creepy and wish for us to go to hell or fail. But the most emotional thing is that we've received messages from people who are terminally ill and want to use our product as soon as it's available."
While the company is understandably secretive about what powers the avatar, it says it is making use of open source technology, put together with artificial intelligence and machine learning algorithms it has developed in-house.
Eterni.me is working with partners to integrate their technology and hopes to raise enough money to move its operations permanently to Boston so that they will be able to integrate better with MIT's Media Lab and Computer Science and Artificial Intelligence Laboratory (CSAIL), which has already done a great deal of research into artificial intelligence and convergent technology.
However, when the service starts, it will likely be a monthly, life-long subscription service as the company will have to store a great deal of data.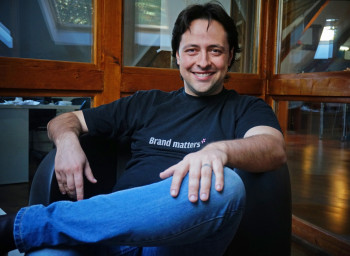 "Can you imagine how it would've been if you could preserve Socrates or Einstein? Steve Jobs said in a 2001 interview that he would give up all technology in order to be able to spend only one afternoon with Socrates," said Ursache.
"It's more curating a digital legacy during your lifetime and not as a 'social network for the dead', which is how it's been dubbed by the tabloid press. Your grand-grand-children will use it instead of a search engine or timeline to access information about you — from photos and thoughts on certain topics, to songs you've written but never published, to family events or your opinions on gay or extra-terrestrial marriage, if any."
Romanian-born Ursache, whose background is in medicine and product design, says he has been inspired by the works of science fiction writers like Isaac Asimov and Philip K Dick, as well as TV shows like The Final Cut, Charlie Brooker's Black Mirror and superhero Superman.
Ten years ago, he had the concept to create a website where users would navigate onto different pages by talking to a chatbot, and as more and more people visited the website, the chatbot would learn and improve its ability to answer users' queries.
Eterni.me is currently working on its proof of concept while it looks for investors, with the aim of having a functional beta by 2015 and a fully fledged service by 2016.