Ethereum is helping London's homeless with St Mungo's and smart contracts
First pilot by social tech platform Alice helps 15 people sleeping rough in London.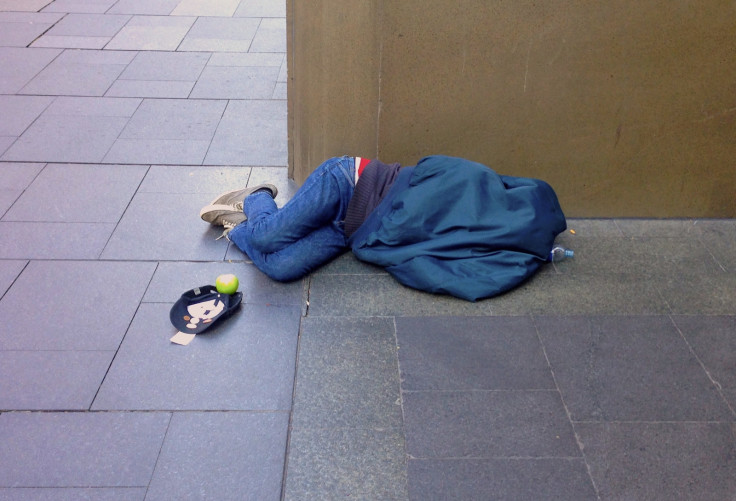 Charities are such an obvious use case for the transparency blockchains like Ethereum can provide, it's surprising you don't see more of it. Leveraging this property is social tech startup Alice, which is working with St Mungo's, the famous homelessness charity, to give donors visibility about exactly what impact their money makes.
Alice works by "freezing" donations until charities can prove they have achieved their social goals; it says the appeal is to help 15 people sleeping rough in London rebuild their lives. If this is not achieved the donors get their money back.
Alice is one of the first companies in the world to make practical use of blockchain technology in the charity sector (beyond the simple use of cryptocurrencies such as bitcoin or ether for donations). The Charities Aid Foundation is pretty clued up on the potential of blockchain and has published some good papers about the technology.
Alice, which was a speaker at the recent EDCON Ethereum developers conference in Paris, will use smart contracts on the Ethereum public blockchain to lock up funds. This allows Alice to make the performance of charity projects public, and fully auditable and disbursed according to the set goals of the charity performance
The first appeal is run by St Mungo's and called Street Impact. It lists a number of specific goals it needs to achieve in order to receive donations, such as helping individuals find and then stay in a new home, with one-to-one support provided for up to six months after they move in to help them adapt. Other goals include helping people address any substance misuse or mental health issues that they may have.
To avoid the volatility of cryptocurrencies, donors make donations in pound sterling, using normal debit or credit cards. This is run partly in partnership with the Financial Conduct Authority, within its sandbox programme, using Tramonex Labs, a fintech startup that issues e-money on the blockchain.
Apparently, public trust in charities reached its lowest recorded level in 2016, and UK charities are missing out on £665m in donations every year, reported the Guardian back in 2013.
Raphaël Mazet, CEO, Alice, said: "The charity sector is currently going through a crisis of public trust. We want to address that by helping trailblazing organisations like St Mungo's, who are committed to transparency, to raise more funds for the amazing work they do. We're excited to be launching this first pilot with an appeal that will make a really positive difference to the lives of 15 people. We hope to scale the project to help many more people if it's successful."
Rebecca Sycamore, executive director of fundraising at St Mungo's, said: "People who have been sleeping rough for a long time often have complicated histories and issues they need help to tackle. This pilot gives us more flexibility than usual commissioned services do.
"This allows us to give these people the personalised support that we know will help them rebuild their lives away from the streets. We're very pleased to help pilot this innovative funding platform, working with Alice and partners in Westminster and the Greater London Authority. The pilot is being delivered using grant funding from Nominet Trust's Social Tech Seed programme."
Vicki Hearn, director of Nominet Trust, said: "Alice has real potential to rebuild public trust in charities thanks to its innovative use of blockchain technology. Nominet Trust is proud to support Alice in piloting this platform, helping to lift people out of homelessness, and raising the bar for the transparency, accountability and security of charitable giving."
© Copyright IBTimes 2023. All rights reserved.