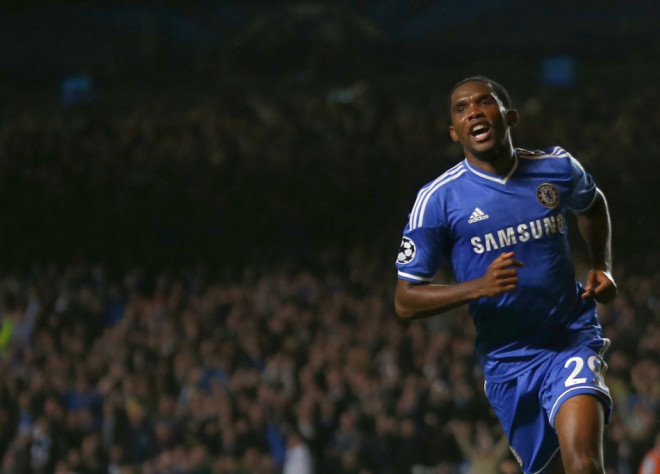 Samuel Eto'o has revealed that Chelsea players started to think about the crucial Premier League game against Arsenal once Gary Cahill scored the second goal against Galatasaray in the second leg of the Champions League last 16.
Having drawn 1-1 in the first leg played in Turkey, the 2-0 win at Stamford Bridge was more than enough for Chelsea to go through to the next round.
And with the derby against the Gunners next Saturday, Eto'o, who scored the opener, admits that Chelsea players turned their thoughts to future challenges during the second half.
"We had to go through the next round and we got it. It was our target. We made the game easy scoring quickly. And after we netted the second one we could start thinking about Saturday's game against Arsenal. I really enjoyed playing from the first minute," the striker was quoted as saying by French newspaper L'equipe.
"I am very proud of Drogba's reception by Chelsea supporters. He is a source of pride for all Africans," he added.
Meanwhile Peter Cech, who made his 100th Champions League appearance in the Galatsaray game, claimed that the 2-0 victory was a good responce to the Aston Villa defeat.
"We knew if we kept the tempo and kept our focus we would win. The team was absolutely brilliant and it was the perfect answer to Saturday's performance," Cech told Chelsea's official website.
"We started very well from the first minute. We were aggressive and we scored an early goal which was the key. After we got the second goal we controlled the game."
Asked who he would like in Friday's draw, Cech said: "I don't have any preferences.
"You can't really choose opponents when you get to the quarter-finals so let's see what the draw will bring."