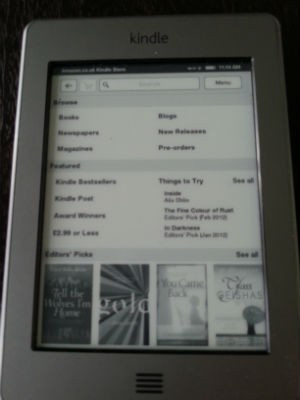 The European Union regulators are to accept an offer from Apple Inc. and certain publishers to put an end to an antitrust probe into their e-book prices, giving online retailer Amazon a competitive edge over its rivals with eased pricing restrictions, Reuters reported citing two sources.
As publishers and retailers are waging war with regard to the pricing control of e-books, the decision would enable Amazon to price e-books cheaper than its rivals.
In September, Apple and publishers Simon & Schuster, News Corp. unit HarperCollins, Lagardere SCA's Hachette Livre and Verlagsgruppe Georg von Holtzbrinck, the owner of German company Macmillan, offered to allow retailers set prices for a period of two years.
They were also offering to suspend "most-favoured nation" contracts for five years, according to the sources. Such contracts prevent publishers from entering into deals with rival retailers to sell e-books at cheaper prices than Apple.
Pearson Plc's Penguin group, which is also under investigation by the EU antitrust authority, did not take part in the offer. The investigation into the matter started in December 2011.
The European Commission was favour of the proposal by Apple and the publishers and has not asked for more concessions, one of the sources told Reuters. In September, the commission asked for feedback on the proposal from rivals and consumers.
"The Commission is likely to accept the offer and announce its decision next month," Reuters quoted the person as saying.
E-books account for about 30 percent of all book sales in the US and about 20 percent in Britain, according to UBS analysts.
Apple's business model allows publishers set prices in return for a 30 percent discount to the company for sale primarily through its iPhone and iPad. The US Department of Justice is investigating e-book prices, and retailers looking to settle the matter are required to sell books at least at break even.
If EU is including such a requirement, that would prohibit Amazon from pricing all e-books at a loss, Joe Wikert, publisher at O'Reilly Media Inc., told the news agency.
In order to compete with online video rental company Netflix Inc., Amazon has started a new monthly option for its Prime video-streaming service along with free two-day shipping and access to its Kindle e-book lending library.