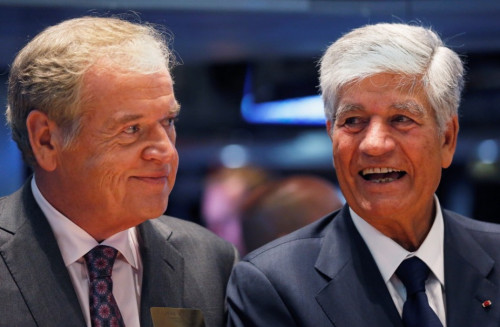 The European Union's antitrust regulators have cleared the $35bn merger between Omnicom and Publicis which, in turn, creates the largest advertising company in the world.
The EU signed off on the deal, without conditions, which would now push advertising giant WPP into the second place as the globe's biggest group of this kind.
"The merged entity would be sufficiently constrained by several competitors, including large international advertising groups," said the European Commission said in a statement.
"Should the merged entity increase its prices or decrease the quality of its services, customers would have the ability to switch.
"Changing agencies would be facilitated by the bidding nature of the markets, the relatively short duration of contracts and the relatively limited costs incurred for switching."
In July 2013, France's Publicis and the US' Omnicom Group agreed to merge in an all-stock transaction.
Shareholders of Paris-based Publicis and New York-based Omnicom will each hold about 50% of the new company, Publicis Omnicom Group. Publicis Chief Executive Officer Maurice Levy and his counterpart at Omnicom John Wren will be co-CEOs.
The alliance brings together agencies including Omnicom's BBDO Worldwide and Publicis' Leo Burnett and Saatchi & Saatchi. The merger also brings the owners more clout to negotiate better ad rates for their clients for media placement on TV, online and in print.
"Our ambition together is to create a new standoff for our industry," said Levy at the conference in Paris at the time.
Wren added: "this is done with the clear intention that we will create value."
The new holding company will be based in the Netherlands while the operating offices will remain in Paris and New York.
Prior to the merger, Omnicom and Publicis ranked second and third, respectively, as the largest ad groups in the world behind WPP.
Publicis brings a large portfolio of digital assets, including Digitas, LBi International and Razorfish, a client roster including Bank of America, Coca-Cola and BMW, as well as agencies in emerging markets.
According to ZenithOptimedia, a Publicis researcher, global ad spending will rise by about 5.1% in 2014, up from 3.5% in 2013.