EU referendum: Brexit campaigns are beating 'remain' rivals in fundraising stakes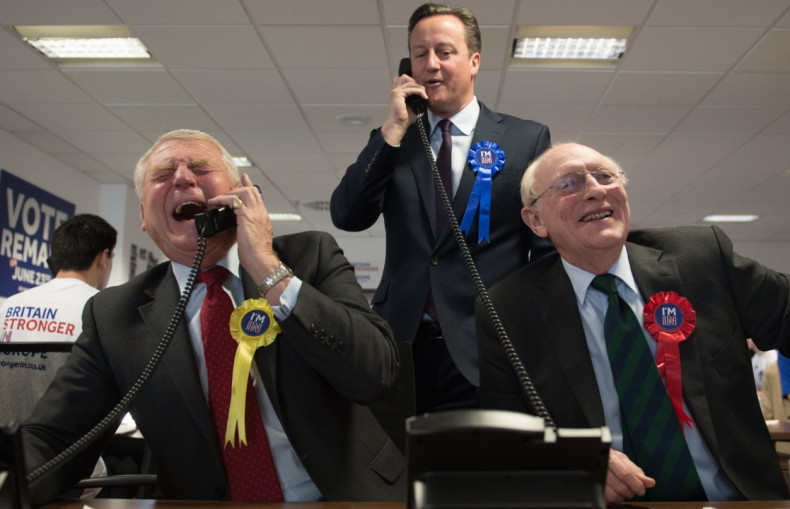 Brexit campaigners have raised more than £700,000 ($1m) more that their "remain" rivals in the first three months of the EU referendum campaign, according to the Electoral Commission. The watchdog said "leave" groups had £8.1m in donations between 1 February 2016 and 22 April 2016, while pro-EU campaigns raised £7.4m over the same period.
The Electoral Commission recorded more than £15.6m in donations to registered campaigners, including £6.8m to Britain Stronger in Europe and £2.7m to Vote Leave. The Grassroots Out and Leave.EU campaigns, which lost out on the official Brexit campaign designation to Vote Leave, received £2m and £3.2m over the three months.
Ukip donor and businessman Arron Banks gave the Leave.EU group, which he co-founded, £6m worth of loans. They are all currently outstanding, according to the Electoral Commission.
Peter Hargreaves, the founder of financial firm Hargreaves Lansdown, gave the largest donation to any EU referendum campaign with £3.2m to Leave.EU.
Labour grandee Lord David Sainsbury, a member of the Sainsbury's supermarket family, gave the Stronger In group more than £2.3m across two donations. Travelex founder Lloyd Dorfman gave the same pro-EU campaign £500,000. Lord David Owen, pointing to donations from investment banks such as Morgan Stanley to Stronger In, claimed the figures showed that Vote Leave was in a "David versus Goliath fight".
The former foreign secretary said: "But it is one we are determined to win – for the good of the British people. They are the ones who pay the costs of uncontrolled migration – through lower wages, and unsustainable pressure on public services such as schools and hospitals."