It is unsure what the future would be like for Brits living abroad if we did decide to leave the European Union, and this unknown prospect has left many Britons in Spain undecided (EU referendum live blog: follow here).
There are around 800,000 British migrants who now call Spain home, but for some, the possibility of the UK leaving the EU is still a worrying prospect.
On the Costa del Sol Britons have clearly made their mark, with its 180km coastline dotted with British-owned pubs, British schools, and fish and chips sitting next to Paella on many menus. Despite what a possible Brexit could mean for healthcare, pensions and work permits, some Brits are still left on the fence.
Like many others, Joanne Rimmer has used the EU's free movement to settle in Spain. Rimmer has been living in Benalmadena for 10 years with her husband. She owns the Euro Bar in the town's Bonanza Square, an area popular with British tourists and residents, and where many bars are British-run.
Rimmer says she has no intention of moving back to the UK, but believes Britain would prosper if it left Europe, with immigration at the root of her concern.
"It's so easy to get into England from the EU, you don't need a visa, you don't need anything, you know. And all these Romanians, the Eastern European countries especially are now part of the EU, and I think that's going to make Britain suffer economically because they can just come in and all they want is benefits," the 52-year-old tells Reuters, echoing the argument of proponents of the Leave campaign.
Rimmer believes that remaining in the EU negatively affects Britain's economy, and she will vote with the welfare of her children and grandchildren in England in mind.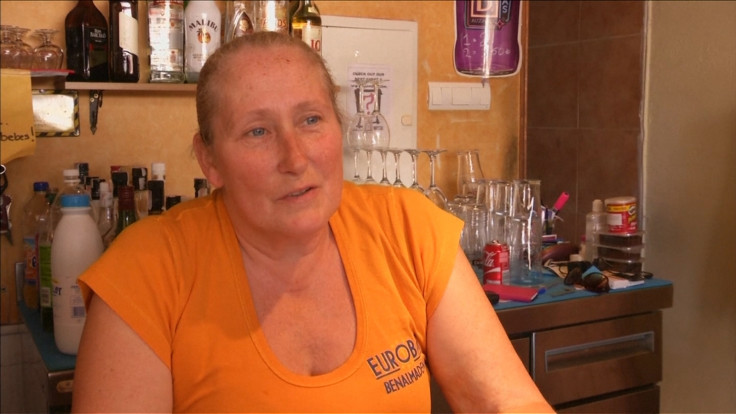 In Benalmadena town hall, where local authorities were holding an information meeting for foreign residents, many British residents expressed great concern over a possible Brexit. Around 30% of the population of Benalmadena is made up of foreign Europeans, 10% of them British, making Britons the largest single group in the town located 12km from the Andalusian city of Malaga.
"I think it's going to leave England in a terrible mess if we come out of it, because we worked hard and got into it and we are part of the community, and then if we come out we are a small little island. You know, it's like losing your relations in a way. I think it's ridiculous," says retiree Maureen Condick, a former secretary and model who moved to Spain in 1985.
One of the biggest worries amongst Britons residing in Spain is access to public healthcare, especially because 35% of the British residents officially registered in Spain are over 65. UK pensioners registered as residents in Spain have free access to healthcare under a reciprocal EU deal, and without it, some couldn't stay because they couldn't afford to pay for a private plan.
There is also a risk to the level of the state pension should the UK drop out of the EU. Outside the bloc, in countries like Australia, the government has frozen the level of state payouts for retired Britons. Those who own their only home in Spain also fear they would be unable to afford to buy property if they had to return to the UK.