David Cameron will warn that if Britain were to leave the European Union, there could be war on the continent, as the prime minister invokes Sir Winston Churchill, the Two World Wars and the battles of Trafalgar, Blenheim and Waterloo.
His speech, which considerably ramps up the rhetoric of the Remain Campaign, will be seized on by the Brexit camp as an extreme example of "Project Fear" in response to Cameron, who will say: "Isolationism has never served this country well.
"Whenever we turn our back on Europe, sooner or later we come to regret it. We have always had to go back in, and always at much higher cost. Can we be so sure that peace and stability on our continent are assured beyond any shadow of doubt? Is that a risk worth taking? I would never be so rash as to make that assumption."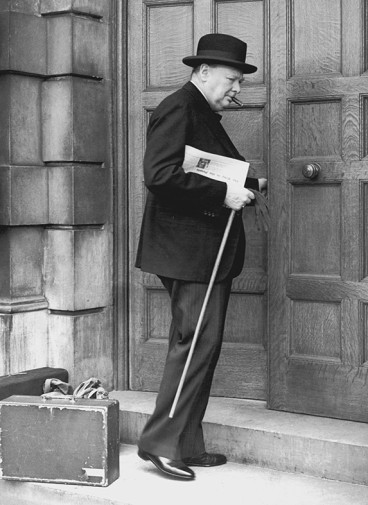 The Britain Stronger in Europe campaign will also release a video of four WW2 veterans warning that Britain should stay in the EU, the Times reported.
However just three hours after Cameron's speech finishes, Boris Johnson - the eurosceptic Conservative MP - is expected to attack Mr Cameron's EU deal.
Johnson, who has written a biography of Churchill, will challenge Mr Cameron's claims and will produce some "pretty nasty surprises" before embarking on a red bus tour across the UK to make the case for a Brexit, the Telegraph, which he writes for, has reported.
Meanwhile, Chancellor George Osborne, on Sunday (8 May), said house prices would fall and mortgage costs would rise if there were to be a Brexit, according to Treasury figures.
In a further boost to the Remain campaign, chairman of Vote Leave Michael Gove was criticised by UK chief executive of Siemens, Juergen Maier, for saying Britain should be outside the single market. Maier tweeted that it was "staggering that the Leave campaign have suggested we should walk away from the largest free-trade single market in the world".
According to the latest YouGov poll, those who want to stay in the EU are at 42%, 40% want to leave, 13% don't know and 6% are undecided.