EU Referendum: Cameron won't stifle Tory Eurosceptics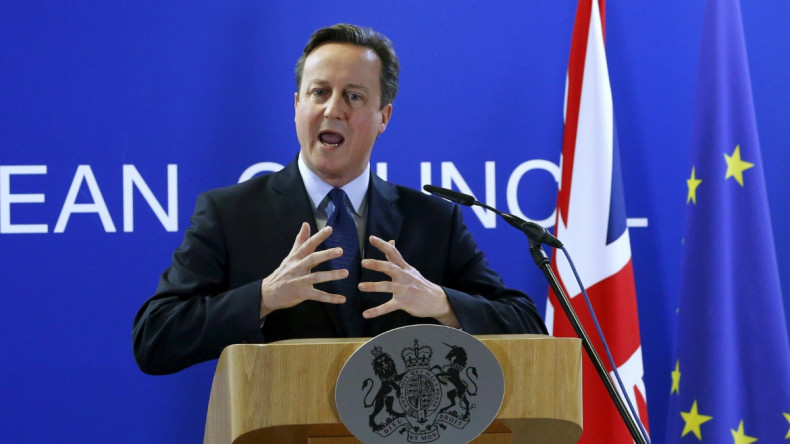 Downing Street is set to allow Eurosceptic ministers to campaign for a Brexit amid fears that ministers could be forced to resign if they do not back prime minister David Cameron's efforts to stay in the EU. A final decision on the matter will be held back until the last possible moment before the referendum in order to avert a build up of support for Britain's exit from the bloc.
The private reassurances from Number 10 are an effort to ease mounting tensions over Europe within the Tory camp. Cameron has come under pressure to allow ministers to express themselves freely on this issue or risk a mutiny in the Conservative party.
"It is essential that ministers should be given the freedom to vote and speak in accordance with their conscience in what is a vital matter of national interest, and something on which so many Conservatives have stated positions of deep conviction and principle," said Graham Brady, Conservative MP for Altrincham and Sale West and chairman of the backbench 1922 Committee. "Allowing freedom of conscience will make it easier to bring the party together again after the referendum," Brady added.
During the 1975 EU referendum, Labour Prime Minister Harold Wilson suspended Cabinet collective responsibility in an attempt to prevent all out civil war within the party – a move which Cameron has been urged to follow. Speaking to the Times, a senior Conservative said: "[Cameron] knows that collective responsibility on this issue is fiction. Muzzling ministers is not the way to create an open debate. Downing Street has started its campaign to stay in already."
Work and Pensions Secretary Iain Duncan Smith, Commons leader Chris Grayling and Northern Ireland Secretary Theresa Villiers are among the cabinet members who are considered to almost certainly campaign for a Brexit. Meanwhile, staunch Eurosceptics are thought to include Mayor of London Boris Johnson, Home Secretary Theresa May and Justice Secretary Michael Gove.
With momentum gathering to allow ministers to have freedom on the issue, others have called for patience and urged Eurosceptics to reserve judgement until Cameron has struck a deal with EU leaders on his renegotiation demands. "People should reserve their judgment until we see what happens in the renegotiation," said Lord Mackay of Clashfern, a former Lord Chancellor.
A Downing Street source said that "collective responsibility applies during the renegotiation". He added: "Decisions on what happens after a deal has been struck will be made once that deal has been finalised."