The UK's Foreign and Commonwealth Minister has dismissed "erroneous" claims that India would benefit if the UK leaves the European Union. Hugo Swire said that there was no truth in the argument that a Brexit would enable greater freedom of entry into the UK for Indians, adding that such statements were based on "imagination".
Swire's comments come days after the State Bank of India claimed that India would find it easier to negotiate with Britain if they are not confined by the rules of EU membership. On 19 May, UK Employment Minister Priti Patel claimed that leaving the EU would allow more Indian chefs to enter the country and revive Britain's curry houses.
However, Swire has dismissed the claims, telling the Press Trust of India: "There has been a creeping narrative promoted by the Brexitiers that somehow the Commonwealth can replace the EU as the UK's trading bloc partner. My argument is that it is an erroneous leap of faith to take. This is all based on imagination, rather than reality."
He pointed out that Britain's membership of the EU does not prevent them from allowing people from the Commonwealth into the country, adding that it is not a "binary decision" of having either the EU or the Commonwealth. According to Swire, more than 60,000 work visas were issued to Indians in the year ending March 2015, adding up to more than a third of all visas issued across the globe by the UK.
The Commonwealth Minister urged UK's 1.2million Indian diaspora to vote in the EU referendum on 23 June and reminded them to register by 7 June. He said that the average among the Indian community registered to vote was 78%, compared to 90% among national UK citizens.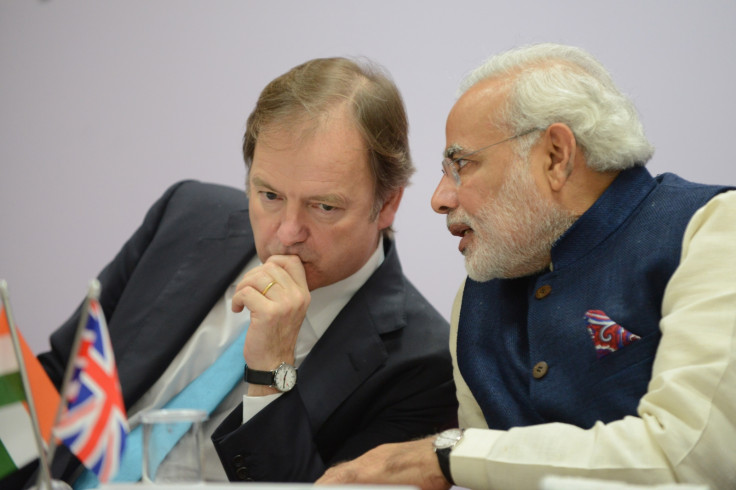 "I also want to address head-on the idea that this somehow is an argument that doesn't involve the Indian diaspora; that couldn't be further from the truth," Swire said. "They live here, they have as much of a role in this as I do. It is as much about their future. It is terribly important that they recognise that their vote is important."
Commenting on the arguments made by Employment Minister Patel, and others, that Indo-British ties would flourish if the UK left the EU, Swire said: "Prime Minister Modi himself said during his visit to the UK that India sees the UK as an entry point to the EU. So where would Indian companies look to if the UK were to leave, these are the unknowns to consider."