After months of scaremongering, misinformation and cud-chewing, the EU referendum vote is just 24 hours away. On Thursday (23 June), millions of Brits will head to the polls to answer the question: "Should Britain stay in the EU?" (EU referendum: follow our Brexit live blog).
Despite comedian and politico Matt Forde's claims that looking to celebrities to reach a decision on the subject is "tragic" – when it comes to political campaigns, there is no denying endorsements go a long way. Just ask Obama, his close relationship with Jay Z and Beyoncé is often documented on social media, particularly during US election time.
In recent years, UK elections have followed in US' footsteps, becoming a star-studded, social media affair. The current referendum is no exception and celebrities are batting it out for either Remain or Brexit camp to sway votes to their own camp.
David Beckham is the latest celebrity to join the debate ahead of the historic ballot. He used his platform to publicly endorse Remain, urging fans to live in a "vibrant and connected world". He is one of over 250 famous British names warning against leaving the the EU; highlighting the positive benefits of cultural collaboration and unity. in the other corner, legendary actor Sir Michael Caine and columnist Katie Hopkins have willingly aired their views – stating they will vote Out. Prepare for some surprises on reading IBTimes UK's list of Remainers and Brexiters...
Remain
Benedict Cumberbatch
The Sherlock star was among the 300 signatories, from UK's creative pool, who signed a letter urging Britain to remain in the EU.
Bobby George
The darts player and presenter revealed that he was 'in' via Twitter
Daniel Craig
Eddie Izzard
The comedian says that leaving would shows signs of fear.
We've got to live together in some shape or form, so let's make it work better, not run away and hide, put our head in the sand. We're not ostriches, we're human beings," he said.
Emma Thompson
The British actress and writer said that she will be voting to Remain come 23 June. "I do like the European Union, I think it's important that we are all united and I think we need to be better united. I think it's great that we are having a referendum. With my profession you are working everywhere."
Florence Welch
Idris Elba
The Bafta winner said his upbringing was the deciding factor in his vote:
J.K. Rowling
The Harry Potter author believes that "racists and bigots" are at the forefront of the Leave campaign.
For some of us, that fact alone is enough to give us pause. The picture of Nigel Farage standing in front of a poster showing a winding line of Syrian refugees captioned 'Breaking Point' is, as countless people have already pointed out, an almost exact duplicate of propaganda used by the Nazis."
Rita Ora
There was no song or dance when the pop superstar revealed how she intended to vote in the historic ballot.
Simon Cowell
X Factor boss Simon Cowell surprised bookies – who had him down as a Brexiter – when he announced that he would be vote Remain. Speaking to the Mirror he said: "I try to stay out of religion and politics but my gut feeling is I don't think at this time – because it is a tricky time – you would want to be on your own on a tiny island"
He added: "Thank God it is a referendum, though, and people will make their own minds up and won't be listening to people like me."
Sir Elton John
The Rocket man announced his political allegiance on Instagram, sharing an image with the words "build bridges not walls" along with the caption: "I'm voting to remain. #StrongerInEurope"
Leave
David Icke
The former professional footballer turned conspiracist slammed the European Commission for being a "dictatorship".
Duncan Bannatyne
The Dragons Den and I'm a Celebrity star has been a Brexiter for years and the referendum has done little to sway him. In 2014, he told his followers: "We must leave the EU... MUST. There are many many reasons but when I consider them all I know we are better off out of it."
Joan Collins
Its no secret that the legendary actress will vote to leave come 23 June, after she posted images of Union Jacks and a thumbs-up, and wrote: " Brexit " on Twitter.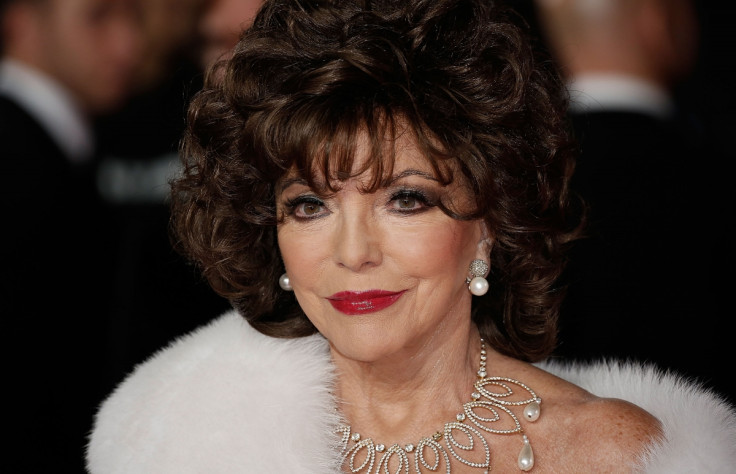 John Cleese
The Monty Python star tweeted:
Katie Hopkins
The controversial columnist has made it clear she wants Out. "I won't be opening up my spare bedroom to refugees. I stand for British people and putting British people first," she said.
Sol Campbell
In an article published in the Mail on Sunday, Campbell wrote: "The Premier League is in danger of becoming a free-for-all because, along with the star players, we are seeing teams load up with too many mediocre overseas footballers, especially from Europe, crowding out young English and British talent.
"Because of European rules on freedom of movement, it is virtually impossible for us to get a proper grip on the situation."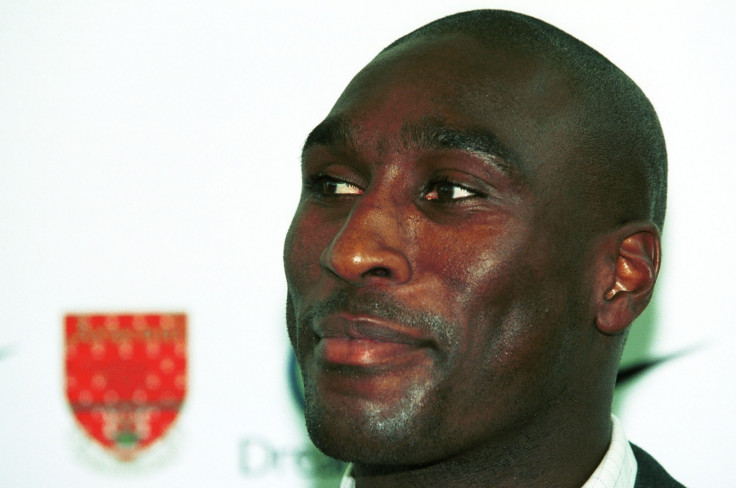 No matter what way it goes, it's safe to say that the world's eyes will be fixed on Britain as they decide whether to become independent from the the EU.
IBTimes UK will be reporting around the clock until Britain decides, and beyond. You can follow our live blog here.