EU referendum: David Cameron hoping to win Boris Johnson's support with sovereignty law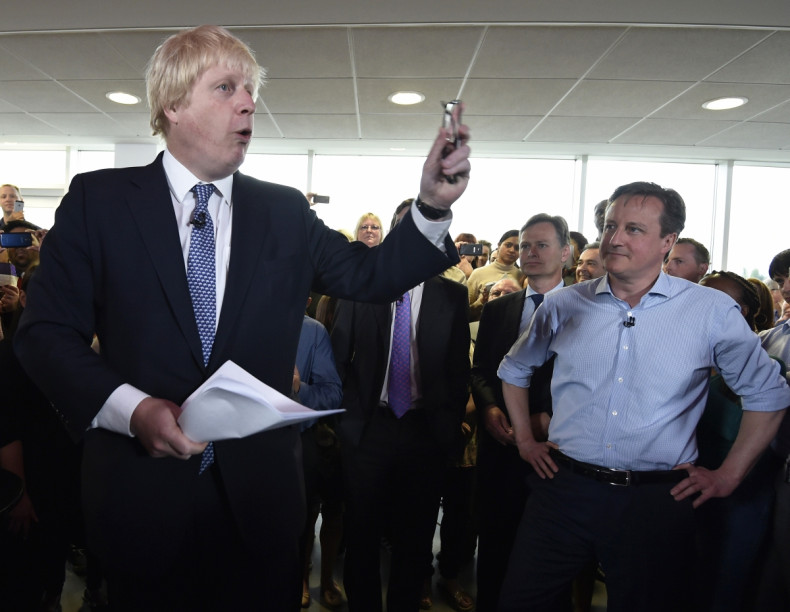 David Cameron could introduce a sovereignty law to coax London Mayor Boris Johnson into supporting his EU deal. In the House of Commons on 2 February, Tory MP's quizzed the British prime minister on the new deal and according to reports, Cameron is now working on new legislation to enshrine the UK's supremacy over European law.
Cameron told the House that he would introduce new measures that will ensure the sovereignty of the UK parliament over Brussels "beyond doubt". New legislation could mimic the current German model, where judges determine whether EU law is at odds with the domestic constitution.
Johnson asked Cameron how his EU reforms would "assert the sovereignty of this House of Commons and these Houses of Parliament". Cameron replied: "I am keen to do even more to put it beyond doubt that this House of Commons is sovereign. We will look to do that at the same time as concluding these negotiations."
Before the Commons debate, Johnson said: "The prime minister is making the best of a bad job. Let's wait and see when this whole thing is agreed and try and see what it really means, every bit of it."
Johnson is tipped for a high-level cabinet position once his tenure as London Mayor comes to an end this year. Johnson has so far refrained from pledging his support to either camp, but has expressed Eurosceptic concerns.
European Council President Donald Tusk – who published the draft deal – will meet David Cameron in London on Thursday and each of the member states will have to agree the proposals. A date for the UK to vote on membership of the EU will be announced soon, with 23 June the likely date.
A unilateral UK sovereignty plan is being drawn up and aims to convince Johnson and other Tory Eurosceptics to join the "in" camp, according to the Financial Times. The most scathing words came from North East Somerset MP Jacob Rees-Mogg, who said: "The thin gruel has been further watered down. [The prime minister] has a fortnight, I think, in which to salvage his reputation as a negotiator."
According to the Financial Times, a leading figure said: "The one person who could galvanise the Out campaign would be Boris: he's the one we really fear. Without Boris the Leave campaign does not have a leader."
The exchange between the Eton and Oxford old boys came after Jeremy Corbyn had claimed Cameron was "disrespectful" for not issuing his EU statement to parliament sooner. The prime minister said he wanted to give MPs a day to read and reflect on the settlement.