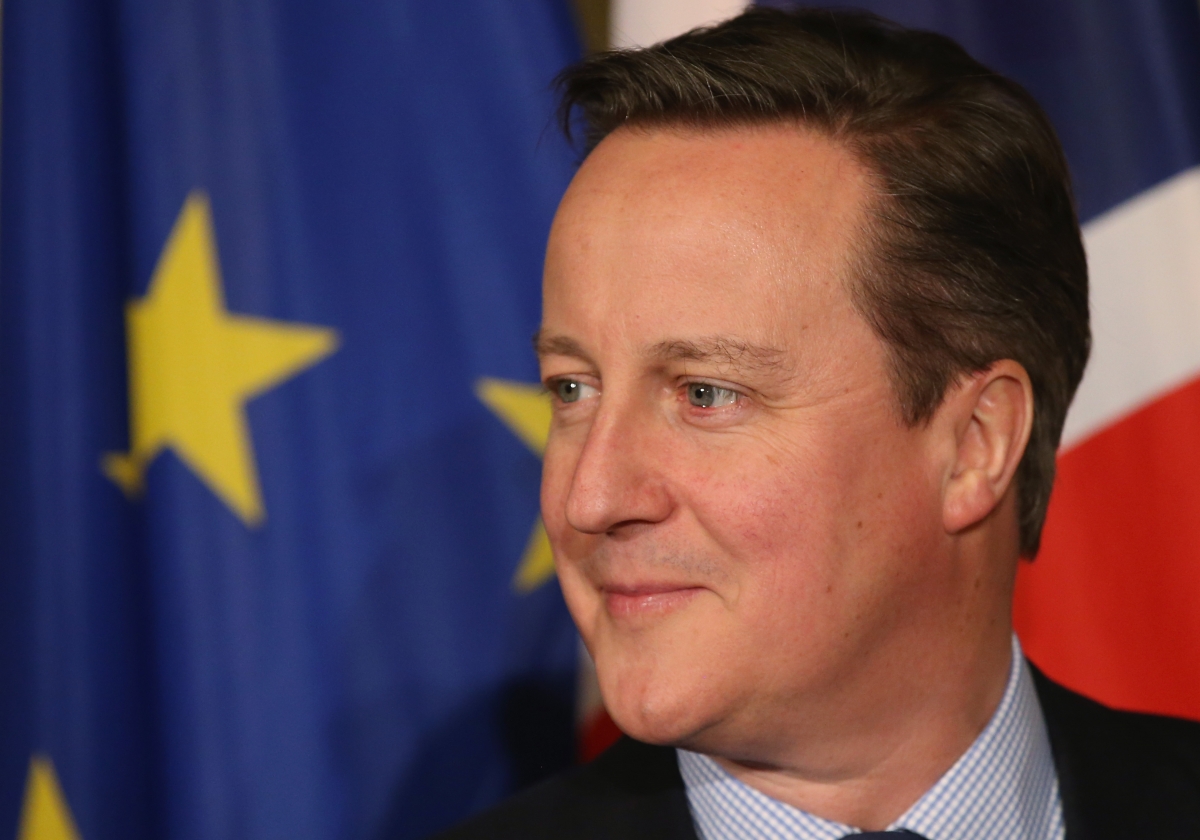 David Cameron will lift a gag on Eurosceptic Tory ministers on 19 February – if he manages to strike a final deal on Britain's membership of the EU with fellow leaders at a Brussels summit this week. If an agreement is secured, the prime minister will hold a Cabinet meeting on Friday to lift "collective responsibility", meaning Eurosceptic MPs will be allowed to campaign for a Brexit.
Cameron had originally wanted to see out the weekend before lifting the gag, but has decided to do so earlier after being warned of a revolt within Conservative ranks. Leader of the House of Commons Chris Grayling and Work and Pensions Secretary Iain Duncan Smith are eager to speak out in favour of the UK leaving the EU. Smith was ready to "go out all guns blazing" unless Cameron allowed Eurosceptics to voice their opinions, according to a report in the Telegraph.
It is understood that Cameron was told by at least five Cabinet ministers that waiting until next week to speak out is "untenable". An unidentified senior Conservative MP told the Financial Times: "If he had delayed the cabinet, I don't think ministers would have allowed themselves to be constrained over the weekend".
The prime minister kicked off a crucial week with a trip to Paris before he moves on to Brussels on 16 February to persuade senior MEPs to support his plan. He is also scheduled to hold talks with European Commission President, Jean Claude Juncker, who wants to further dilute the current deal.
Under the current offer, EU migrants will be able to send benefits relative to the cost of living back home, but Juncker said those already residing in the UK will still be able to send the full amount abroad. "I do think that these social welfare benefits have to continue to be applied to those already in Britain," he said.
"For the incoming workers, this has to be seen. The indexation of the child benefit will be at the core of the discussions we have tomorrow and over the European Council," Juncker added.
On 15 February, European Council President Donald Tusk warned that "the risk of break up is real". He said: "It is high time we started listening to each other's arguments more than our own." Tusk added: "What is broken cannot be mended."
Writing in the Mirror, former prime minister Gordon Brown set out why Britain needs to remain in the EU. Citing trade as a key example, Brown argued that the EU is a vital trading partner with 40% of British exports going to Germany, France and the European mainland with India and China taking 6% between them.
"Europe matters to our livelihoods more than most think. And standing up for British jobs by championing our case in Europe is the patriotic thing to do," Brown said, making the case to stay in the EU.
He added: "For trade and thus sustaining millions of jobs, to defend ourselves against terrorists and people smugglers who operate across borders, to prevent unscrupulous competitors in other parts of Europe undercutting us, to use our energy resources such as wind and wave to best effect and to ensure our security and stability, there is no alternative but to co-operate with our neighbours."