EU referendum: David Cameron 'urges businesses to shut up' over historic vote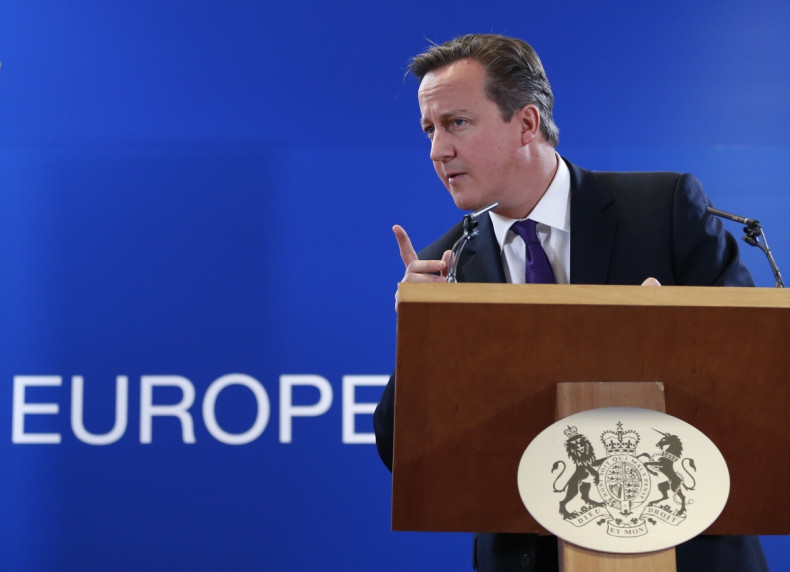 The UK prime minister is reportedly asking Britain's business leaders to keep their pro-EU positions quiet as he attempts to renegotiate the UK's relationship with Brussels ahead of a promised referendum on the issue by the end of 2017. David Cameron is apparently worried that companies could undermine him as he seeks to gain concessions from the 28-member bloc.
An "ally" of the Conservative leader has claimed the prime minister and his advisers have asked firms to "shut up [on a British exit] until a deal is done with the EU", according to The Financial Times. Cameron wants the UK to remain within the EU, but a poll released over the weekend showed that a majority of the British electorate would vote to break away from Brussels.
The survey, of more than 1,000 respondents between 3 and 4 September, found 51% of people want to leave the EU, while 49% want to remain a member of political and economic union. The study, which was commissioned by the Mail on Sunday, comes months after the Confederation of British Industry (CBI) urged companies to "speak out early" in favour of the UK staying inside the EU.
"No one has yet set out a credible alternative future to EU membership. The current alternatives are not realistic options – little or no influence and the obligation to comply with EU principles while still paying most of the costs," Sir Mike Rake, the president of the CBI, said in May.
Elsewhere, the Institute of Directors (IoD) exclusively told IBTimes UK that Brussels must listen to Cameron's calls for reform in order to avoid a "disastrous" Brexit. "We are in favour of staying in a reformed EU, there's no doubt about that. We are perhaps a little less certain than the Confederation of British Industry (CBI) that we want to do it come what may. Britain should be the leading force for deregulation inside the EU," said Simon Walker, the director general of the IoD.
But some parts of the British business community want the UK to leave the EU. Lord Bamford, a boss of manufacturing giant JCB, has backed a Brexit. The Tory peer and donor told the BBC in May: "We are the fifth or sixth largest economy in the world. We could exist on our own – peacefully and sensibly."