Environmental charities campaigning for Britain to stay in the European Union will be told by the charity watchdog to stay neutral on the matter.
Eurosceptics are dismayed that groups like Friends of the Earth, the Wildlife Trusts and Greenpeace are using public donations to back EU membership, prompting the Charity Commission to point out that they can only campaign in the referendum in "exceptional" circumstances.
Tory MP for North West Leicestershire Andrew Bridgen has asked the Commission if charities are breaking the law, telling the Daily Telegraph: "There are strict rules about charities engaging in political campaigning and organisations meant to be dedicated to good causes should not be seeking to circumvent them."
The Friends of the Earth's website says that EU membership has meant less air pollution, protected wildlife and cleaner beaches, while its CEO Craig Bennett said Brexit would make the UK "the dirty man of Europe yet again".
The Wildlife Trusts and Greenpeace have also backed staying in the EU, leading the Commission to warn charities that get EU funding they could be undermining their reputation by campaigning and so would have to outline what financial links they did have with Brussels.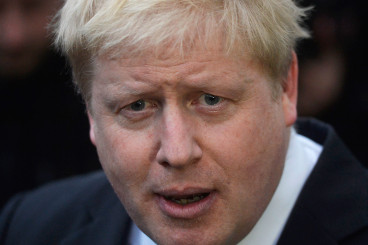 Meanwhile, mayor of London Boris Johnson launched another broadside against staying in the EU saying that Brussels was "open about its superstate plan" and was trying to drag more powers away from Britain.
After comparing the EU to a jail on the BBC, he wrote in the Telegraph how since the Maastricht Treaty, the EU had expanded its powers into virtually every area of public policy, including in health, education and human rights.
"All of these policy areas involve the European Commission, the parliament, and above all the European Court of Justice.
"And remember – as soon as something enters within the EU's field of competence, the Luxembourg Court of Justice becomes the supreme judicial body; and every time that happens, power is sucked away from this country," he wrote.