Unconvinced by arguments to remain in Europe? Perhaps a cuddle will change your mind? At least that's what the Hug a Brit campaign is hoping.
Launched by a group of Europeans under the banner Please Don't Go UK, Hug a Brit hopes to prevent Brexit with a whole lot of love and a good embrace.
On its website, the campaign said: "We love you. You are part of Europe. Please don´t leave us. Please don't go."
It added that its message was 'not about shower caps or cucumbers', they just don't want to see the UK 'divorce' the EU.
"We don't think the EU is perfect. We know of its weaknesses. It needs reforms. But it is an idea worth fighting for. Being together is better than being apart," the group said.
"We believe that the EU, despite all its flaws, has helped our continent to become a more peaceful and more prosperous place.
"We – EU citizens residing in the UK – enjoy the benefits that the EU has brought us. We love living here. Our message is not about statistics, jobs or about the merits of EU rules on shower caps or cucumbers. We just don´t want the UK to divorce us. We feel that we belong together. Our message comes from our hearts. Stay with us, and help us make Europe – and the EU – a better place.
"If you feel like us, please join our movement #hugabrit and tell the British people: please don't go, UK!"
Members were quick to add their own pictures of them hugging Brits, with UK celebrity Jarvis Cocker even popping up in one European's hugging picture.
Cocker, who was hugged by Christine Ullmann from Germany, said: "I spend a lot of time in France: The EU is part of my everyday life. It is so easy for me to travel back and forth for a gig in London, I am completely against leaving."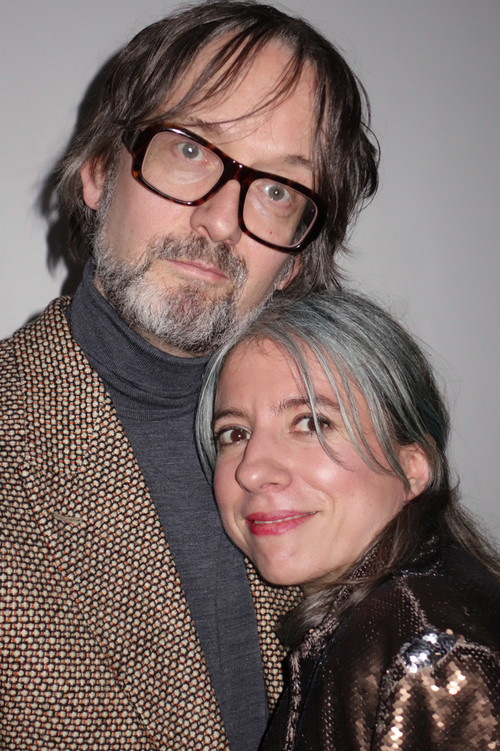 One participant, Malik Ibheis, from Germany, said: "I love living in London because it is such a global city and it feels European. My friend Cloe Faulkner was born in Birmingham, grew up on the Isle of Wight and is now a Londoner like me.
"Why we think that the UK should stay in the European Union? Chloe says: It would be stupid not to be part of it. We are a European country and we benefit as much as anyone else being part of it. We are a tiny island, we can learn from our brothers and sisters."
Participants are asked to upload pictures of themselves to the website pleasdontgouk.com with the names of themselves and the Brit they are hugging, along with how the pair know each other and why they believe they should stay in Europe.
The campaign has launched just months before the vote on 23 June 2016, when British people will be asked whether or not they want to remain in the European Union.