EU referendum: Labour will rescue Brexit debate from Tory 'Project Fear' says John McDonnell
John McDonnell will attempt to distance Labour from the alleged scaremongering coming from both sides of the EU referendum debate in the Conservative Party, as he makes a pro-Remain plea at the Trades Union Congress (TUC) on 17 May. The shadow chancellor is expected to outline a positive case for staying inside the 28-nation-bloc, while attacking the 'Project Fear' tactics of Tory campaigners.
The top Labour MP will claim the referendum campaign has brought out the worst in Westminster politics and will appeal to Labour voters and young people to turn the debate around.
"I want to rescue the debate from the negativity and 'Project Fear' coming from all sides of the Tory party," McDonnell will say. "The referendum resulted from the splits in the Conservative Party and their fear of Ukip, and as a result the debate has degenerated and brought out the worst in Westminster politics.
"People want facts, but more importantly they want to see the progressive alternative – not just negative Tory infighting.
"It's time to turn this debate around, drive out the politics of despair and offer a vision for Britain and Europe, one where we protect workers' rights, tackle tax avoidance, get to grips with climate change and protect our industries like steel."
The comments will come as the pro-EU Prime Minister David Cameron and Vote Leave spokesman Boris Johnson continue to clash over the 23 June ballot. The former Mayor of London accused 'Remain' campaigners of having their "pants on fire", as he visited a lingerie factory near Nottingham on 16 May.
Meanwhile, George Osborne was joined by Ed Balls and Vince Cable to warn of the economic implications of a Brexit. The Conservative chancellor also suggested 'Leave' campaigners were conspiracy theorists during Stansted Airport speech.
John Mills, a Labour donor and former Vote Leave deputy chairman, expressed concerns to IBTimes UK about top Tories leading the Brexit debate. "Inevitably, left-leaning people are a bit put off by Conservative heavyweights weighing in. But the same thing applies on the other side," the millionaire said.
But Mills, who is now concentrating his efforts on Labour Leave, said Vote Leave had made a "substantial effort" to make its campaign cross-party, including the involvement of Vote Leave chair Gisela Stuart and other Labour MPs.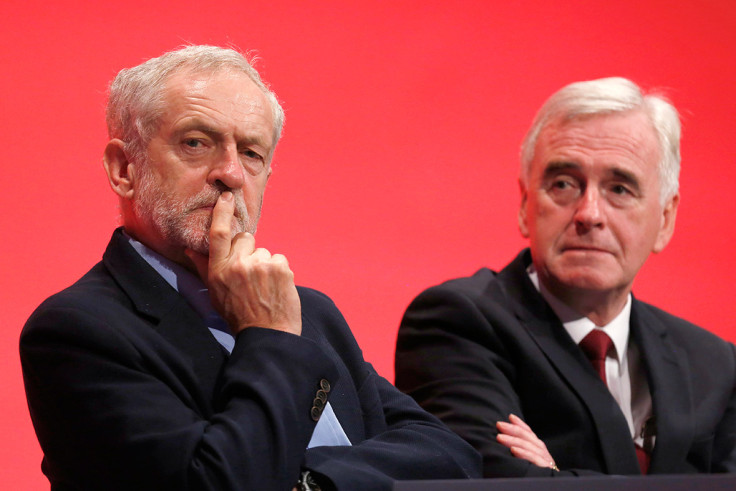 © Copyright IBTimes 2023. All rights reserved.