UK markets are failing to factor in the uncertainty generated by the upcoming European Union (EU) but banks are advising clients to pay more attention to the "Brexit" debate. The UK is set to have a referendum on EU membership by the end of 2017 and recent opinion polls show lessening support for staying in the 28-nation bloc.
In September, Citigroup reckoned there was up to a 30% chance of the UK walking away from the EU, while Societe Generale reiterated its 45% probability call. Nomura, meanwhile, raised its forecast to 25%.
"We are lifting our estimate of the probability of EU exit by 2020 from 10-20% to 20-30% – still not the base case but less unlikely than before," Michael Saunders, a Citigroup economist, said at the time.
"Polls suggest that the electorate regards Brexit as riskier than continued EU membership, but supporters of Brexit are more enthusiastic — and hence probably more likely to vote — than people who favour continued EU membership."
The investment bank, meanwhile, warned that if a Brexit goes ahead, it would probably "be a major negative for the UK's economic and political stability".
UBS economists have also said the uncertainty surrounding the referendum could force the Bank of England to keep its rates low for longer, while in the spring, credit ratings agency Moody's said the UK could face a downgrade if if left the EU.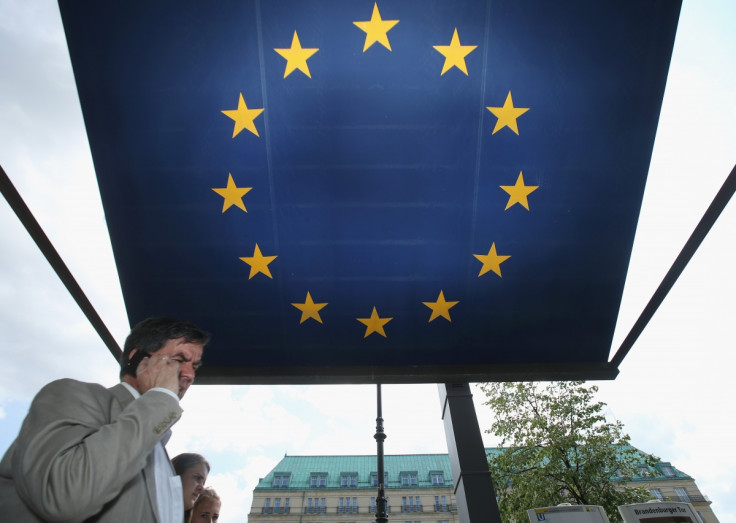 Brexit campaign in full swing
These figures come as prominent market personalities such wealth manager Hargreaves Lansdown founder Peter Hargreaves announced in September that he would be "at the forefront" of a campaign calling for Britain to exit the EU.
Banks advising clients to pay more attention to the Brexit include UBS Group AG, Citigroup Inc and Morgan Stanley, according to Bloomberg.
A week ago, the latter advised its clients to sell sterling against the euro, saying: "The Labour Party conference has confirmed Britain's main opposition party moving towards the left and no longer a 100% committed to Britain staying in the EU. Brexit risks have increased, which we feel are not adequately priced in sterling-denominated markets."
Meanwhile, Jeff Immelt, chairman and chief executive of GE, said it "really doesn't matter" whether the UK stays in Europe. A September report by consultancy Capital Economics also argued that while a British exit from the EU would probably hurt the City in the short term, it would not spell disaster as its competitive advantage is "founded on more than just unfettered access to the single market".
Vicky Redwood, UK economist at Capital Economics, said: "The City possesses intrinsic advantages, including the UK's legal system, the English language, a convenient time zone, openness to immigrants, a large pool of skilled labour and a critical mass of expertise in support services such as accounting and law."