Britain is less than a couple of weeks away from deciding whether it wants to stay in the European Union or not. Both the Leave and Remain campaigns were almost level in earlier polls, with the latter experiencing a slight edge most of the times so far.
However, a recent poll just ahead of the crucial 23 June referendum shows the Leave campaign gaining a 10-point lead over the other. More than half of the respondents expressed their inclination towards a Brexit vote.
Of the 2,052 people surveyed, the ORB poll found that 55% of the respondents are likely to vote for the UK to leave the EU, while 45% wants the country to remain an EU member. Compared to a previous ORB poll in April, the Leave campaign has gained four points and the Remain campaign is down four points. The latest lead gained by the Leave campaigners is reportedly the biggest so far since ORB began polling on the issue for the English daily The Independent a year ago. The initial poll showed Remain was ahead of Leave by about 10 points, but with the referendum drawing closer, the scenario seems to have taken a complete 360 degree turn.
The Leave campaign reportedly rubbished the poll and said in a Twitter post that the status is a 50-50 for both groups.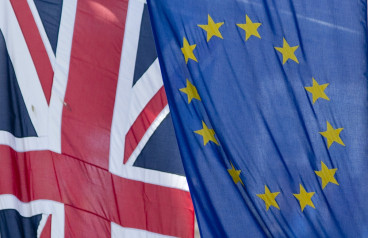 The figures are weighted to take account of the likely voter turnout. However, Leave still leads with 53% backing when the findings do not consider voter turnout, compared to 47% in support of remaining in the EU. The online poll was conducted on 8 and 9 June. It also found that 78% of the supporters of the Out campaign said they will definitely vote on 23 June, but the figure for In supporters was only 66%.
The poll also revealed that of the people who voted for David Cameron's Labour party in the 2015 election, 44% now support the Leave campaign when the voter turnout is taken into account. Further, only 38% of Tory voters are in favour of remaining in the EU, while 62% support Brexit.