EU referendum: 'Remain' campaigners dismiss claims on refugee influx into UK
Supporters of the "Remain" campaign have dismissed a new report that warned that up to half a million refugees and their families who are granted asylum in European nations could later settle in the UK after getting EU citizenship that allows free movement within the European Union.
The "In" campaigners argued that the report is based on "false and bogus" assumptions, while the "out" campaigners see the report as a warning of "uncontrollable scale of immigration" into Britain. The debate on whether to stay in the EU or leave the bloc is heating up as the 23 June EU referendum is approaching.
The study titled "The Refugee and Migrant Crisis in the EU – The Potential Implications for the UK", released by Migration Watch UK, claimed that migrants who are granted asylum in EU countries like Germany, Greece and Italy could later move to the UK after acquiring EU citizenship. Based on leaked documents from Germany, the report estimated that every migrant was likely to be accompanied by at least four family members that could take the minimum total migrant inflow to Europe to about 4.8 million over a period of years. If 5% to 10% of these refugees decide to immigrate to the UK, between 240,000 and 480,000 would have settled in Britain after 2020.
Andrew Green, the chairman of Migration Watch UK, also warned that Britain "could well face a significant secondary flow of refugees from Europe in the coming years".
He added: "While the UK has so far been largely shielded from the crisis in southern Europe, this potential flow can only add to the impact of migration which is already seriously affecting communities across the country."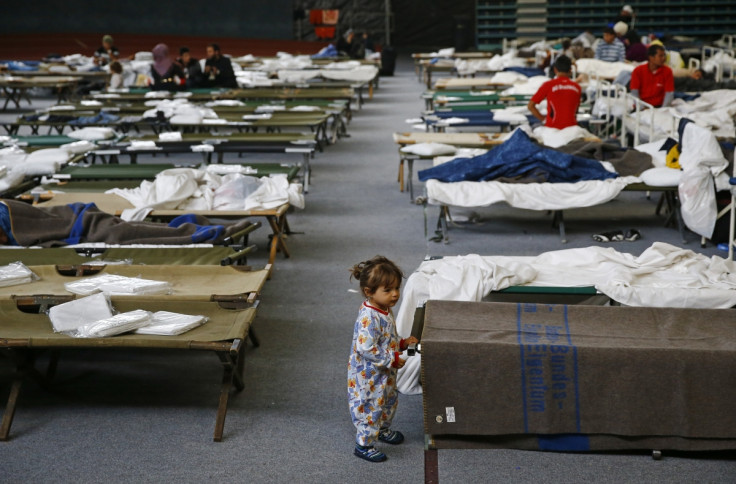 However, Britain Stronger in Europe – the official campaign to stay in the EU – argued that the forecast was based on the "false and bogus" assumption that refugees would be granted EU citizenship, the Guardian reported. The group accused Migration Watch UK of having "close links with the Leave campaigners".
Emma Reynolds, the pro-EU Labour MP for Wolverhampton North East, was quoted by the paper as saying that evidence shows that the vast majority of refugees "will never get the right to come to Britain". She added that the only thing certain is that "leaving Europe will wreck our economy".
© Copyright IBTimes 2023. All rights reserved.