'Sufficient resources' needed to patrol UK borders after Albanian refugees rescued from Channel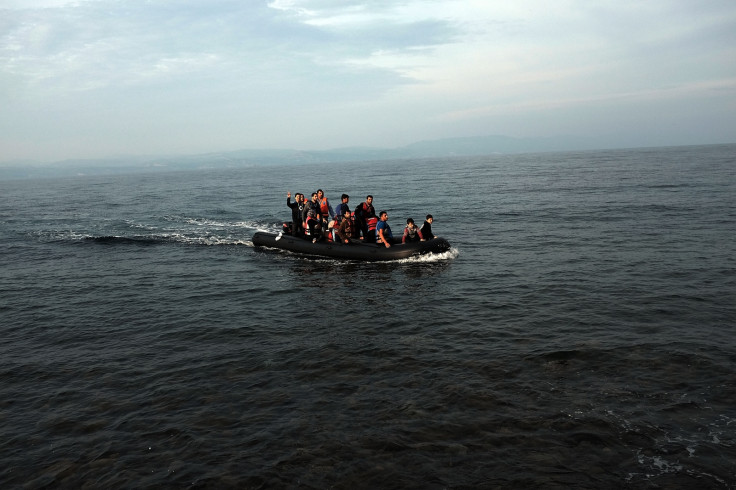 British coastguards intercepted a makeshift boat carrying 20 people – 18 Albanians and 2 children, who had been trying to reach the coast of Kent. This is the second dinghy to be intercepted in the same location in two weeks, which may indicate that more would-be migrants are attempting the journey across the Channel from Calais.
The UK coastguard said it was called just before midnight on Saturday to an incident off the coastal village of Dymchurch. Those on board the boat reportedly alerted their families in Calais after their inflatable boat started taking in water.
A former head of the Royal Navy, Lord West has said that Britain is at risk from terrorists and traffickers because there are not enough boats patrolling UK waters. He told the Daily Mail that the situation was a "complete mess", as just three Border Force vessels patrol 7,700 miles of coastline.
He said: "Already we have seen these illegal immigrants and I don't believe there aren't clever traffickers using the smaller ports to send them and I'm sure terrorists are aware of the route too... We need to get a grip on this. We are taking a gamble that nothing will ever happen in our seas and that is a risky view to take given the dangerous world we are in."
John Vine, who was independent chief inspector of borders and immigration until two years ago, said that despite warnings about the threat, there were not "sufficient resources" being given over to the issue.
"I think it is reasonable to assume that this is something that might have been happening and if this is now the start of a new trend we certainly need to gather the intelligence and the resources to nip it in the bud," he said, speaking to BBC Radio 4.
The incident comes after 17 men, thought to be Albanian migrants, were detained after a catamaran arrived at Chichester Marina in West Sussex on Tuesday, along with a 55-year-old British man who was the subject of a European Arrest Warrant for suspicion of murder in Spain, and now detained on suspicion of facilitating illegal immigration, while the 17 men were held on suspicion of entering the UK illegally.
Numbers from the Home Office show that the number of detected clandestine entry attempts to Britain via European ports and train tunnels has increased from around 1,000 per month in 2012 to 4,000 in 2014 and up to 13,000 in July 2015. Last month, two Iranian men were found floating in a dinghy in the English Channel.
Franck Duvell from the University of Oxford's Centre on Migration, Policy and Society told the Economist says that this increase is caused both by a rise in the number of people trying to enter Britain—many of them fleeing war-torn parts of the Middle East and Africa—and by the fact that they are more tenacious. Most are now willing to try 11 or 12 times, up from five or six times a year ago.
© Copyright IBTimes 2023. All rights reserved.