He may have said that the universe is expanding but eminent scientist Stephen Hawking very much wants the European Union to stay the same size after publicly opposing Brexit.
Hawking, author of the Brief History of Time, is the most high profile figure among 150 or so other fellows from Britain's leading scientific institution the Royal Society who warn that British scientific research would be under threat should the UK left the EU.
In a letter to The Times, they said that many top researchers were recruited from the continent and are often the beneficiaries of EU grants. They also cite the example of Switzerland, which is outside the EU and which they say struggles to attract young scientific talent after it introduced restrictions on migrants.
The letter states: "If the UK leaves the EU and there is a loss of freedom of movement of scientists between the UK and Europe it will be a disaster for UK science and universities."
Professor Sir Alan Fersht, a pioneer of protein science, was behind the letter which has the backing of the majority of Royal Society fellows from Cambridge. He told The Times that the UK had received £6.8bn worth of scientific funding from Brussels and that Europe was "crucial to our science, and there is no question about it: Britain is now a net receiver of brains."
The battle lines ahead from both sides of the debate regarding the EU referendum are becoming ever more defined.
It emerged that Justice Secretary Michael Gove has been implicated in leaking details of a private conversation hinting that the Queen would like Britain to leave the EU.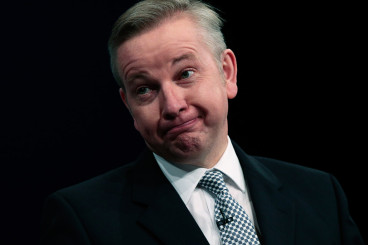 Gove, who has been made chairman of the Vote Leave campaign group, refused to deny he was the source of a leaked exchange which The Sun reported had taken place between the monarch and four ministers in April 2011 at Windsor Castle.
Sources close to one minister at lunch told the Daily Telegraph that the Queen had not expressed any concerns that would suggest she wanted Britain to leave the EU.
Meanwhile, someone closely linked to the Justice Secretary told the Telegraph that they "have no idea who the sources are".
Buckingham Palace has complained to the press complaints watchdog over the report and in a statement said that the Queen was politically neutral.
Members of the Privy Council have to swear not to reveal details of what is told them by the monarch. Labour MP Wes Streeting has written to the Cabinet Secretary Jeremy Heywood calling for the case to be investigated to see if protocol was breached.